Cut the Grass is a fun but simple game in which the player solves puzzles in the form of cutting the grass. It doesn't take a lot brain power or effort, but it is one of those quick casual games that is perfect for when you just have a minute or two to kill while waiting in line, sitting by yourself in a restaurant or just during the commercial breaks of a TV show. That's why it is this week's Notebooks.com iPad App of the Week.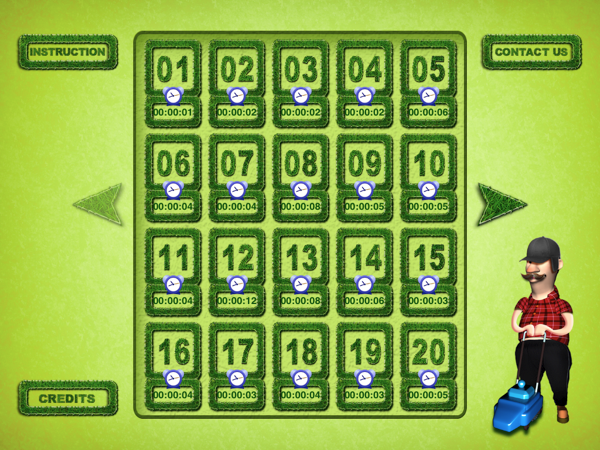 Upon opening this little game you will see the menu which displays all the levels. There are seventy levels. From here you can also learn how to play the game through the instructions. It is actually easy enough that you could just jump right into the first level. It kind of hand holds you through the first few levels to get you used to the game.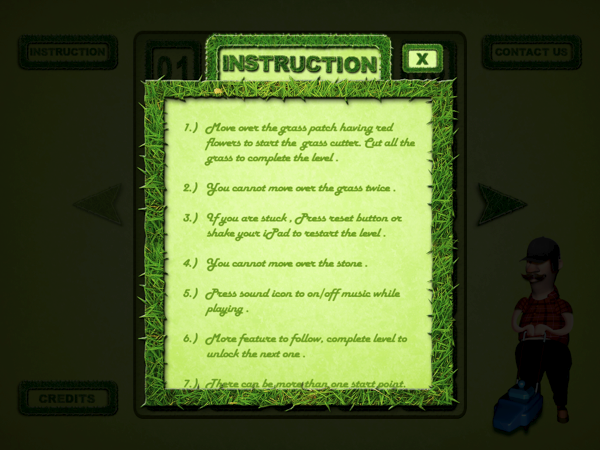 When you go into the first level it begins playing some annoying music. Don't worry because there is a mute button. As we said, it shows you exactly how to cut the grass. You move the little mower with your hand over the square lawn portions until each one has been cut. The pattern is important. You cannot lift your fiinger until later in the game when there will be two insertion points.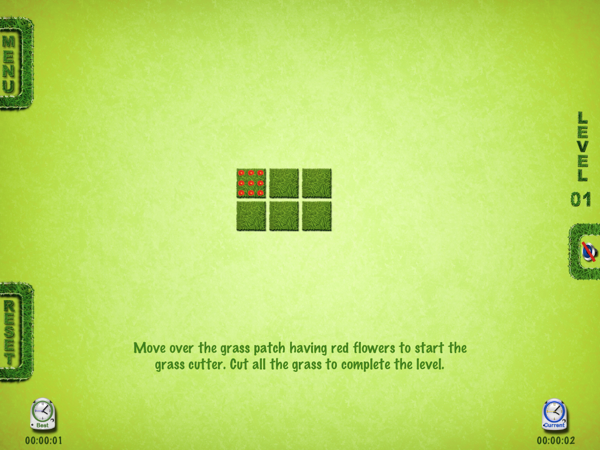 After the first fifteen levels the patters get a little more challenging. But it never is really brain busting. That's the beauty of the app. It is simple. You have to think a little, but not too much, at least until late in the game.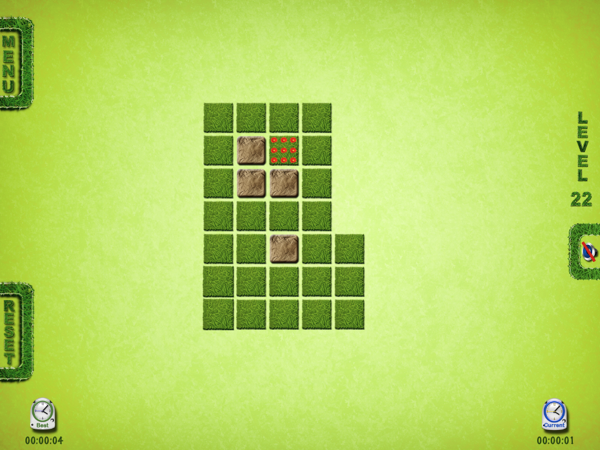 The challenge is to cut the lawn in as little time as possible. There are two timers. The left one show the lowest time scored and the one on the right shows the current time. If you mess up, just hit the Reset button to the right. After each level is cleared a screen pops up showing your time and offering to either try again or go to the menu to quit.
The game is just $.99 in the app store. The creator is Demasol. Below is our video review:
Pros:
Fun
Simple enough for short periods of time
Doesn't tax brain
Cons:
Annoying music
Early rounds are too simple
Advertisement