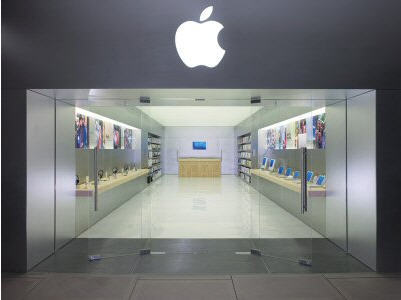 The Macbook using community has been waiting…and waiting…and waiting for Apple to refresh their Macbook and Macbook Pro line of notebooks.  We thought there was going to be an announcement at CES.  Then, we thought there was going to be an announcement during the iPad event.  And finally, we thought there would be something at this year's Macworld.  In all cases, we were psyched out.  No upgrades, no refresh, no nothing.   But still, the rumors have persisted and now there may be some proof to some kind up upgrade in the wind.
First, over at MacRumors, we have this piece on the new Xeon 5600 processors Intel released.  Why is this important? Because, in Apple's 8-core Mac Pro, it uses the Intel 5500 processors.
Intel today announced the launch of its new Xeon 5600 series processors, bringing to market a number of new four-core and six-core processors that Apple could choose to utilize in an update to its Mac Pro line. The company also introduced itsCore i7-980x processor, a high-end consumer-focused relative of the new Xeon chips.

These are also the first server and workstation chips based on the groundbreaking, new Intel 32nm logic technology, which uses Intel's second-generation high-k metal gate transistors to increase speed and decrease energy consumption. The Intel Xeon Processor 5600 series supports up to six cores per processor and delivers up to 60 percent greater performance than the 45nm Intel Xeon processor 5500 series.
Intel Xeon 5500 series processors are currently used in Apple's 8-core Mac Pro introduced last year. Using new six-core Xeon processors in a dual-processor configuration, Apple could now offer up to a 12-core Mac Pro running at base speeds of up to 2.93 GHz if it chose to remain within the thermal constraints of its existing dual-processor Mac Pros or up to 3.33 GHz if it was able to offer sufficient cooling for the increased heat load.
And then, there is this Engadget post up today showing the Australian Apple web sites with new pricing on their MacBook Pro pricing:
Could this be another example of online advertising presaging the onset of a hardware upgrade from Cupertino? Apple's ads on Australian tech pub PC Authority have been spotted displaying some rather peculiar price tags for its flagship mobile and desktop computers. Whereas Cupertino's Aussie online store lists the most affordable versions of the MacBook Pro, MacBook Air and Mac Pro at A$1,599, A$1,999 and A$3,599, respectively, the above, official-looking ads would seem to disagree. Clicking on them still leads to the currently priced (and specced) machines, but looking at them suggests that — in the absence of some major conspiracy or a splendidly random price hike — we're getting an early peek at the pricing of the newly updated models of each of those series. The MacBook Air has jumped by A$400 so that what used to be its costliest base price is now its lowest, while the MBP has suffered a A$300 bump in cost of entry.
While we are still in rumors and speculation, maybe this time something will happen and we will get those upgrades we have all been waiting on.  Between these posts and the Intel launch of its new processor line back in January, we hope something is coming from Apple…and not just another accessory for the iPad.
Advertisement