The Best Buy Black Friday 2010 ad has leaked and there are a large number of Black Friday Laptop Deals at Best Buy this year. Included in these Black Friday Laptops is the Toshiba L655D-S5109 for $449 with a Wireless Deskjet Printer.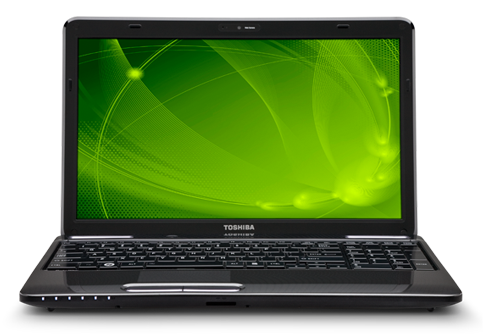 The Toshiba L655D-S5109 is a slight upgrade to the Toshiba Satellite L655D-S5093 which is available at Best Buy on Black Friday for $349 with less RAM, less memory and no Printer.  According to the leaked ad there will be a minimum of 10 Toshiba L655D-S5109 notebooks per store with no rainchecks.
The Toshiba Satellite L655D-S5109 is a 15.6″ notebook with a dual-core AMD Turion II processor, 4GB RAM and a 500 GB hard drive. It comes with Windows 7 Home Premium and has a webcam. We expect the 15.6″ display to have a 1366 x 768 resolution to be powered by an ATI Radeon HD 4250 GPU with 256MB dedicated video memory. The included wireless printer is a Deskjet 3050.
This notebook should meet the needs of most home users who are looking for a general use notebook to surf the web, keep in touch with family and friends and edit documents. You won't be gaming on it, but you should be alright to watch videos as well as do some light photo editing. If you're patient you could probably do a small amount of video editing for uploading clips to YouTube.
The specs on Toshiba Satellite L655D-S5109 place it in line with the 15.6″ HP G62-347NR notebook from RadioShack which also comes with a dual core processor. If you had to choose between a $299 single core notebook with 2GB of RAM, like we saw in early Black Friday sales, and a dual core notebook like one of these we highly reccomend spending the extra $50 for a dual-core machine.
While the Toshiba L655D-S5109 does offers bit more memory and hard drive space as well as a printer; unless you need the printer and extra hard drive space the $349 Toshiba Satellite L655D-S5093 is a better value.
Toshiba Satellite L655D-S5109 Specs:
Dual-core AMD Turion II processor
15.6″ display with 1366 x 768 resolution*
ATI Radeon HD 4250 GPU*
4GB RAM
500 GB hard drive
Windows 7 Home Premium
Webcam
*Assumption based on model numbers
View all of the Black Friday Laptop Deals at Best Buy and be sure to check out our Black Friday Laptop Deals.
Advertisement