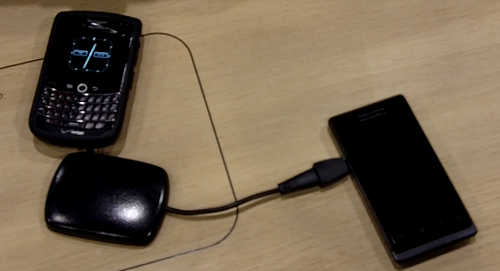 After seeing Kevin Tofel's jkOnThe Run post about wireless netbook charging on a Powermat device, by way of a wire, I was excited to see a company that is planning to bring truly wireless charging to not only netbooks but full size notebooks as well by 3rd or 4th quarter 201o.
WiPower was showing off their wireless charging technology which doesn't require a device to be flat to charge and you can watch my demonstration video with a Droid adapter where I show the charger working an inch above the table.
According to a representative, when it comes to market they hope that it will be integrated into your electronics but may explore a replacement battery option as well.
Advertisement