Toshiba announced the new additions to the Satellite T100 line of notebooks equipping them with AMD Turion X2 Neo, Athlon X2 Neo and Athlon Neo MV-40 processors. The new AMD powered Satellite T100 notebooks include much of the technology that is already included in the Intel line of T100 notebooks including face recognition, a hard drive impact sensor and Sleep and Charge technology to let you charge gadgets while the notebook is sleeping.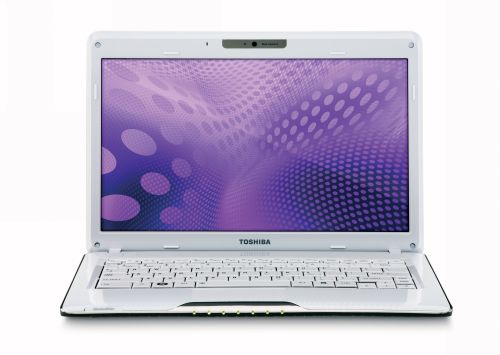 You probably won't want to use on of these notebooks as your main machine thanks to the lower power conservin processors but they look like they would be a great on the go notebook that won't break your back r your bank.
There are two models announced today, the 13.3″ Toshiba Satellite T135D and the 11.6″ Toshiba Satellite T115D will be available online and in stores starting January 17th for $599 and $449 respectively.
Features available on the Toshiba Satellite T135D laptop include:
13.3-inch diagonal widescreen HD TruBriteâ"¢ LED Backlit display
Windows® 7 Home Premium operating system (64-bit)
AMD Turionâ"¢ Neo X2, Athlonâ"¢ Neo X2 or Athlon Neo MV-40 processor8
ATI Radeonâ"¢ 3200 graphics (on select models)9
Up to 4GB DDR2 RAM5
Up to 320GB (5400 RPM) HDD4
802.11b/g/n wireless6 and 10/100 Ethernet
Bluetooth® V2.1 + EDR (available on select models)6
Toshiba Hard Drive Impact Sensor
TouchPadâ"¢ with Multi-touch Control
Lightweight at only 3.88 lbs.
Long-life 6-cell battery delivering battery life rating up to 6 hours, 13 minutes10
One eSATA/USB combo port with USB Sleep-and-Charge1 and two USB 2.0 ports
HDMI port
Built-in Webcam with Toshiba Face Recognition, stereo speakers and microphone
5-in-1 Memory Card Reader Slot
Toshiba Media Controllerâ"¢
Toshiba Bulletin Boardâ"¢
Toshiba ReelTimeâ"¢
Toshiba PC Health Monitor
Toshiba Online Backup
Features available on the Toshiba Satellite T115D laptop include:
11.6-inch diagonal widescreen HD TruBriteâ"¢ LED Backlit display
Windows 7 Home Premium operating system (64-bit)
AMD Athlon Neo X2 or Athlon Neo MV-40 processor8
ATI Radeon 3200 graphics (on select models)9
2GB DDR2 RAM5
250GB (5400 RPM) HDD4
802.11b/g/n wireless6 and 10/100 Ethernet
Bluetooth V2.1 + EDR (available on select models)6
Toshiba Hard Drive Impact Sensor
TouchPad with Multi-touch Control
Lightweight at only 3.49 lbs.
Long-life 6-cell battery delivering battery life rating up to 5.5 hours10
One eSATA/USB combo port with USB Sleep-and-Charge1 and two USB 2.0 ports
HDMI port
Built-in Webcam with Toshiba Face Recognition, stereo speakers and microphone
5-in-1 Memory Card Reader Slot
Toshiba Media Controller
Toshiba Bulletin Board
Toshiba ReelTime
Toshiba PC Health Monitor
Toshiba Online Backup
Advertisement