Toshiba let slip the pricing for the new Toshiba Portege R800 ultraportable 13″ notebooks when the previously un-announced and un-priced notebooks made a brief appearance on Toshiba's website. The Toshiba Portege R800 series includes several models and is a followup to our Editor's Choice winning Toshiba Portege R705.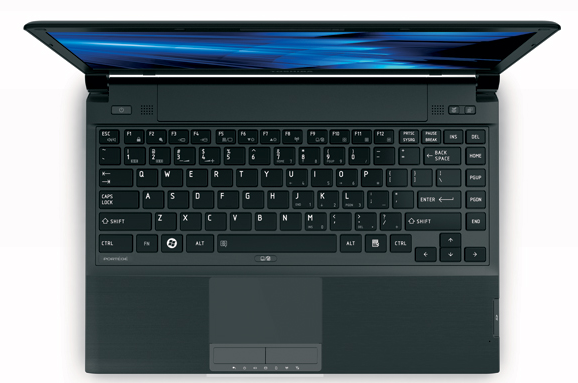 The Toshiba Portege R800 is expected to come in four models when Toshiba finally brings the new line to the States. The new Portege R800 notebooks start at $889 and use the new Sandy Bridge 2nd Generation Intel Core i processors.
All of the models that appeared on Toshiba included 4GB DDR3 RAM, USB 3.0, a 640GB hard drive and integrated Intel HD graphics to power the 13.3″ display.
Toshiba Portege R800 Models Available in the U.S.:
Toshiba Portege R835-P50X with Intel Core i3-2310M processor – $889
Toshiba Portege R835-ST3N01 with Intel Core i3-2310M processor – $899
Toshiba Portege R835-P55X with Intel Core i5-2410M processor – $929
Toshiba Portege R835-P56X with Intel Core i5-2410M processor – $929
These notebooks look like they will continue the tradition of the Toshiba Portege R700 series, offering one of the best ultraportable consumer notebook experiences, without a premium pricetag. When you compare the Toshiba R800 notebooks to the Samsung Series 9, they may be a bit thicker, but they offer a very durable body and are almost half the price. You also get an integrated DVD burner, which is not very common on 3.2 pound ultraportable notebooks.
Despite the small size and decently powerful processor, the previous R705 notebook didn't overheat thanks to to an internal honeycomb structure that combines witht he magnesium body to deliver strength but also allows for ventilation to keep things cool.
If you are in the market for a 13″ ultraportable notebook you would be wise to wait a few weeks to see if Toshiba officially unveils these Portege R800 notebooks. The inclusion of the latest Intel processors will let you do much more with multimedia and even some light gaming.
Via CNet
Advertisement