Toshiba announced the Toshiba R800 series at Mobile World Congress in Spain this week, showing off three notebooks that represent he next generation of the much loved R700 series. The new notebooks are the 13.3″ Portege R830, 14″ Tecra R840/R850 and 15.6″ Satellite Pro R850.
UPDATE: Toshiba has released the Toshiba Portege R830 notebooks, find out the U.S. prices and specs.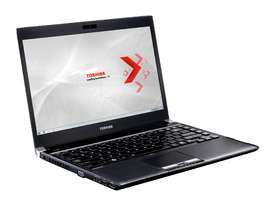 The new Toshiba R800 series is a refresh of the Portege R700 line that brings the latest Sandy Bridge Intel Core i processors into the mix. Toshiba hasn't announced exactly what the specs will be for these notebooks, but they will be able to support up to 8GB of RAM and up to 640GB of storage.
Additionally, these notebooks will come with USB 3.0 and USB 2.0 support, Bluetooth, HDMI and mobile broadband options. All of these notebooks come with an optical drive, including the slim 13 incher, which many business users will appreciate.
Toshiba'S R800 laptops are able to incorporate the full voltage new Intel Core i processors by using "Air Flow Cooling". This is a joint venture between Intel and Toshiba which uses a ventilation duct and honeycomb structure to provide airflow while maintaining strength and minimal flex.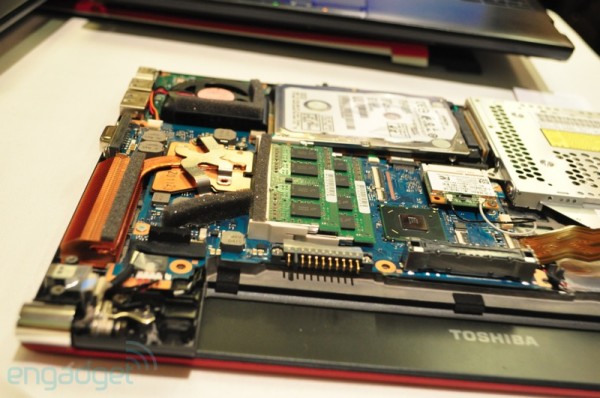 Via Engadget
The Toshiba Portege R830 is made of magnesium alloy and weighs in at 3.2 pounds just like the Portege R705 which won our editor's choice award last year which also used a honeycomb design to deliver a sturdy feeling notebook.
The Toshiba R800 Series have been tested to withstand drops of approximately 30 inches and a weight of 220 pounds on the LCD display.
The R800 series notebooks will be available in Europe, the Middle East and Africa during the second quarter of 2011. No U.S. Pricing or availability was announced.
Advertisement