If you've been looking for a netbook with decent audio NetbookNews may have found your next gadget in the form of the Toshiba NB520 netbook which comes with Harmon Kardon speakers and a unique sleep and charge feature that allows you to play music over the built in speaklers with an mp3 player even when the netbook is turned off.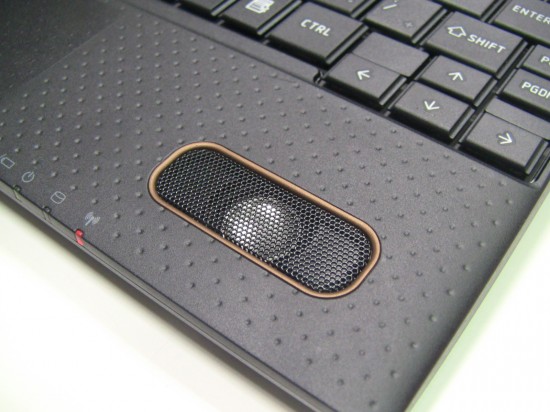 The NB520 itself comes with some flourishes to set  it apart including a textured finish and the aforementioned Harmon Kardon speakers which live in the palmrest area (no word on what happens to audio when you are typing) as well as a usual assortment of ports and Bluetooth. In addition to the sleep-and-play functionality, the netbook also features sleep and charge which will allow you to charge up a phone or mp3 player over USB while the netbook is off.
The NB520 has a dual core Atom N550 processor, 1GB RAM and a 250GB hard drive that has a  shock sensor. The system will be available in Taiwan starting on Saturday for about $500 USD. There's no word yet on a U.S. release or specific U.S. pricing.
Advertisement