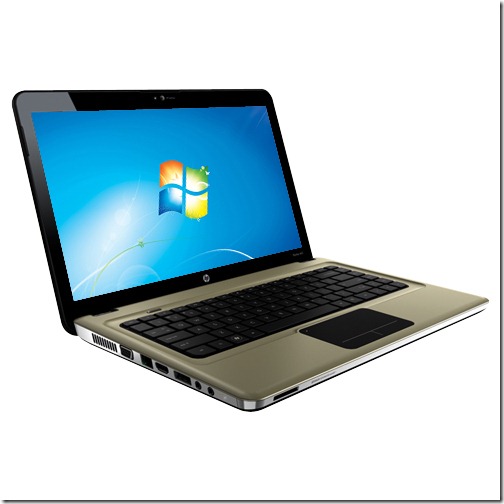 Staples will be selling the HP Pavilion DV5-2134 14.5" laptop on Black Friday for $399.98 after a $50 rebate. This is a configuration of the popular HP Pavilion DV5 notebook, which is sold in countless configurations. We have covered the DV5 Pavilion extensively and you can read more about its introduction by clicking here.
HP Pavilion dv5 Updated with Aluminum Finish and AMD Processor Choices
This particular model comes with an AMD II Dual-core P340 Processor, 4GB of RAM and a spacious 500GB hard drive. Its battery is rated to last just under 5 hours, but that may be difficult to actually achieve in the real world.
These specs, however, would say this is an average daily-use system with enough power for simple tasks and light multimedia. At $400 it is a fair price for a middling computer. If you go to HP's own web site, you can find comparable systems some cheaper and some more expensive. But if you go to AMD's site you will notice that most of the computers with the same processor cost about $100 more than this one.
The HP Pavilion DV5 laptop has a metallic shell, giving it a premium appearance and a solid feel compared to most laptops in this price range. Most budget laptops have a plastic shell. It does come with Dolby Advanced Audio and a few other nicities that set it apart from the pack of Black Friday laptops being offered for under $400 this holiday season.
Visit Notebooks.com's Black Friday page for a full isting of laptops being discounted for the holidays. You can also learn more about what you need to know before spending your hard-earned cash on a Black Friday special.
Advertisement