Best Buy is starting Black Friday early this year with a $279 15.6″ eMachines eME442-V133 Notebook from Gateway which will be available in store on Friday November 5th in limited quantities (minimum 2 per store). The deal is part of Best Buy's Shop Early Save Big Event that runs through Saturday and is set to compete with Walmart's $288 Compaq CQ6-109WM Notebook.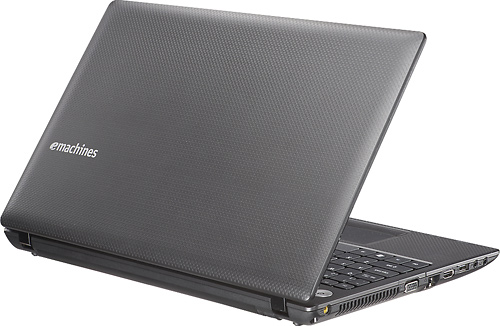 The eMachines eME442-V133 is a budget notebook that is powered by an AMD V Series 2.3GHz processor, 2GB DDR3 RAM a 250GB hard drive and a Dual Layer DVD Writer. The 15.6″ display has a 1366 x 768 resolution and is powered by an ATI Radeon HD 4250 GPU with 256MB dedicated video memory.
The eMachines eME442-V133 is definitely a budget notebook thanks to the single core AMD V series processor and 2GB of RAM, but if you want a cheap laptop that is good for surfing the web, working on documents and watching videos this should do the job. Even though it has a dedicated graphics card you won't be playing modern games on this notebook. You can do light photo editing, think removing redeye with this notebook, but don't expect to edit a lot of video or run multiple programs at once.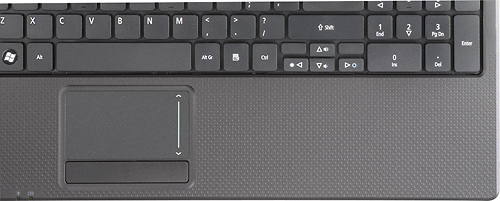 The Gateway eMachines Black Friday notebook from Best Buy is pretty similarly spec'd to the Walmart $288 Compaq CQ6-109WM notebook, but it lacks a webcam which many users will want.
Before you rush in to buy the $279 Best Buy Black Friday Laptop on November 5th we recommend you read our 10 Things to Know Before you Buy a Black Friday Laptop or Netbook so that you can make sure this is the right notebook for you. In most cases you will be better off waiting for a dual core notebook with 4GB of RAM which should arrive in the $399 range on Black Friday.
The eMachines eME442-V133 Detiled Specifications
AMD V-Series processor V140 – Features a 1066MHz frontside bus.
2GB DDR3 SDRAM – For multitasking power, expandable to 4GB.
Multiformat DVD±RW/CD-RW drive with double-layer support
15.6″ WXGA LCD high-definition widescreen display – With 1366 x 768 resolution showcases movies and games in stunning clarity.
250GB Serial ATA hard drive (5400 rpm)
ATI Radeon HD 4250 graphics – Feature up to 256MB dedicated video memory for lush images. HDMI output with HDCP support for flexible connectivity options.
2-in-1 digital media reader – Supports Secure Digital and MultiMediaCard formats.
3 high-speed USB 2.0 ports
Built-in high-speed wireless LAN (802.11b/g/n)
Built-in 10/100/1000 Gigabit Ethernet LAN with RJ-45 connector
Weighs 6.4 lbs. and measures just 1.2″ thin
Microsoft Windows 7 Home Premium Edition 64-bit operating system preinstalled
Software package included

With Adobe Reader 9.1, Microsoft Silverlight and more. 60-day trial version of Microsoft Office included. Microsoft Office Starter 2010 (product key card required for activation; sold separately) also included.

ENERGY STAR qualified
Advertisement