The Boy Genius Report published what may be an email Apple will be sending out to its a hoax email with an overview of what were supposed to be Black Friday discounts.
update: As Jeremy posted in the comment section below, it looks like this promo was not put together by Apple. We'll keep an eye out for Apple's real Black Friday deals.
According to the image, Apple will be offering 30% off most iPods on Black Friday. This deal supposedly includes the iPod Nano, iPod Touch and iPod Classic. It will exclude the iPod Shuffle and iPhone.
The screenshot mentions 'up to 25% off all Macs.'While the company may offer 25% off one computer on Black Friday, we don't expect to see such a big discount on the MacBook and MacBook Pro.
According to the screen grab, select Apple retail locations will be open at 6am on Black Friday.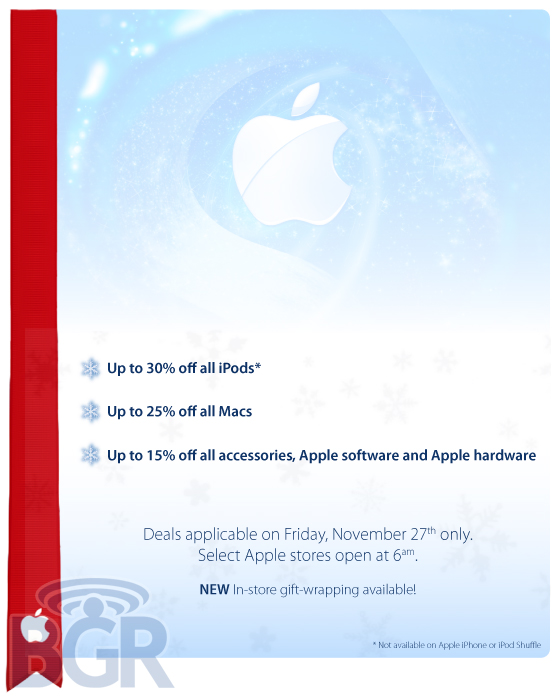 Advertisement