According to a rumor, Apple will be exporting its Genius Bar to a Best Buy near you. This comes from "an anonymous tipster who works at a Best Buy" who informed TUAW that his store's Apple representative told him the Apple store part of Best Buy would be changing during the Spring. The section of the computer area will reorganize for better display of products as well as adding a Genius Bar.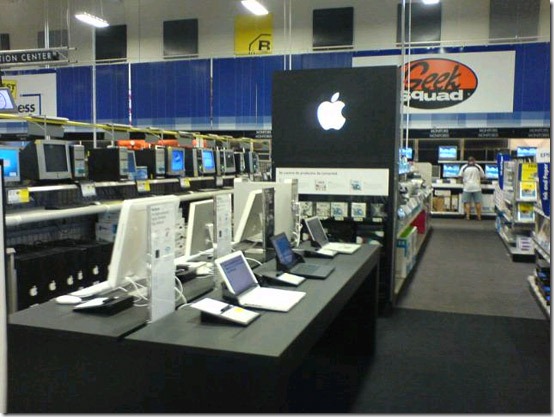 This is not that farfetched when you consider that Apple is a company that is committed to good customer service, often winning surveys of consumers asking which computer company seems to care most about its customers. Best Buy, on the other hand, does not do the greatest job of supporting customers, sometimes charging for basic skills that most people can perform themselves like scanning for viruses, installing simple software and more.
So when a customer purchases an Apple product from Best Buy and gets poor customer support after something goes wrong, their experience is diminished. Hence the choice to add the Apple trained Genius Bar employees to the Apple section of the Best Buy.
Advertisement