The MacBook Air, which debuted in October 2010, has a maximum solid state drive capacity of only 256GB. Those who've purchased a MacBook Air with a 64GB or 128GB drive are especially prone to feeling the storage limit squeeze. If you have the funds, Other World Computing has a solution for you.
Other World Computing is offering three upgrade options for both the 11.6" and 13.3" MacBook Air that will bump that capacity to 180GB, 240GB or 360GB for a hefty price. The drives are called Mercury Aura Pro Express drives and cost $499.99 for the 180GB drive, $579.99 for the 240GB version and a whopping $1,197.99 for the 360GB drive.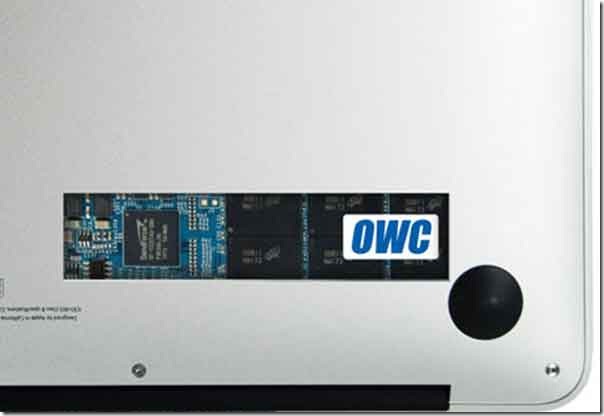 The value of the SSD in the MacBook Air or other notebooks for that mater is speed. The MacBook Air boots much faster than typical computers with ordinary spinning optical hard drives. However, the cost per GB is much higher meaning the drives had to be kept small to keep the price of the MacBook Air reasonable. This is proven by the high cost of the OWC upgrade pricing.
The video below demonstrates how fast the SSD boots the MacBook Air versus other devices.
This is not the first attempt at this kind of upgrade by a third-party vendor. PhotoFast tried this kind of thing before Apple's lawyers presumably got involved. They stopped offering the upgrades to 256GB for the MacBook Air 11.6" model soon after it became widely reported.
At the time this was written there was a wait of 19 days for the smallest drive, 3 days for the mid-level and shipping time for the largest was listed as "pending".
Advertisement