For fear of not being able to license Apple products, PhotoFast has put a halt to its plans of offering a 256GB SSD upgrade kit for the MacBook Air, according to reports from 9to5Mac and confirmation from Engadget.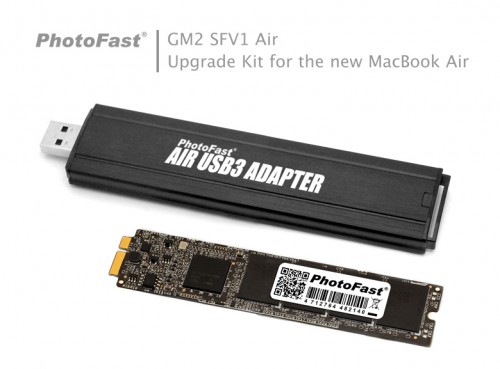 As we shared with you when the news of the upgrade broke, the upgrade actually was reported to perform faster than the drives installed in the new MacBook Air. PhotoFast claimed a 30% boost in performance over the original MacBook Air SSD. They also planned to offer "a USB 3.0 adapter which is used to clone your system over to the new SSD module and then can be used to add additional SSD storage in a portable form factor."
However, the lawyers got involved and now we will not see the kits being offered any time soon from PhotoFast. Expect to see it resurface from a third party unaffiliated with Apple, since this is a golden opportunity with the 11.6″ MacBook Air offering a maximum of 128GB of storage.
Advertisement