If you export images in iPhoto, often all edits are completely lost in the resulting pictures. That is because of one setting that is not clearly marked. This strange behavior can confuse users who do not know about this hidden "feature" of the photo editing/organizing software in Mac OS X. We will show you how to export your photos so that you preserve the edits made to them.
How to Export Edited Images From iPhoto Video Guide:
Here are the steps we showed you in the video above: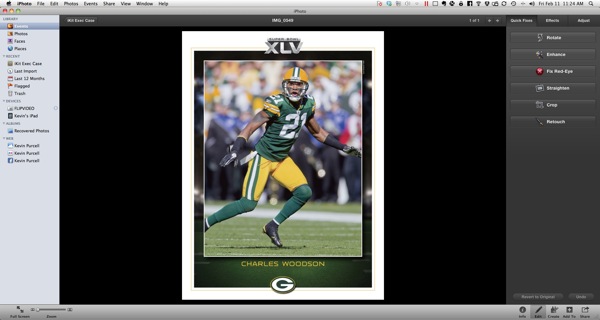 First, edit the photo as you normally would. Do this with the photo editing tools along the right hand side when a photo is opened form an Event or Album. Close the photo by clicking on the button in the upper left that has the title of the album/even and a left pointing arrow. This will reveal all of the photos in the album.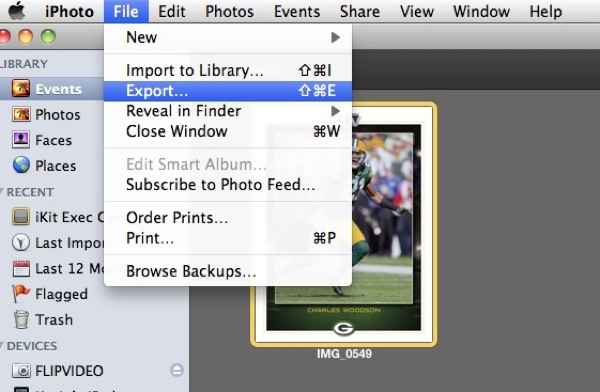 Second, select those you wish to export. Click on File and then Export. The Export dialogue box will pop up.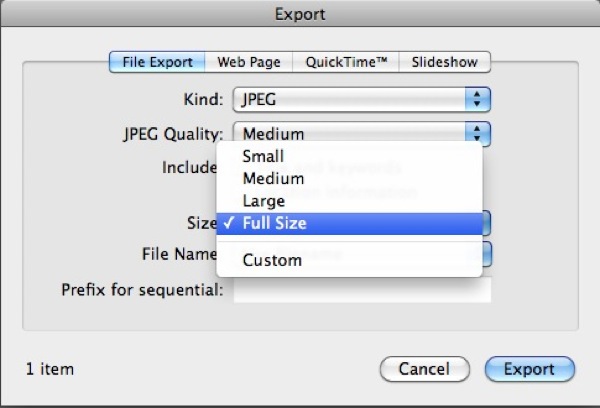 In the middle of the box is a drop down box labelled "Size:". Click in the drop down box and select anything other than Full Size. When you export in Full Size it really just exports the original photo. Choosing one of the other sizes or custom will tell iPhoto to export an edited version at the size that you choose. You can then change the other options as you wish.
The other options have the following possible choices or uses:
Kind: = what file format, including JPEG, PNG, TIFF, or Current and Original
JPEG Quality: if you selected JPEG as the Kind above, it will let you select Low, Medium, Large, or Maximum
Include: check if you want to include these options in the photo's metadata (info about the photo embedded in the file)
Size = the resolution size of the image which is what we discussed above
File Name = options for what to call the file when it saved to your disk outside of iPhoto
Prefix for sequential = what you want to go before the numbers if you choose sequential so that you could get pictures called for example "friends-1.jpg, friends-2.jpg" and so on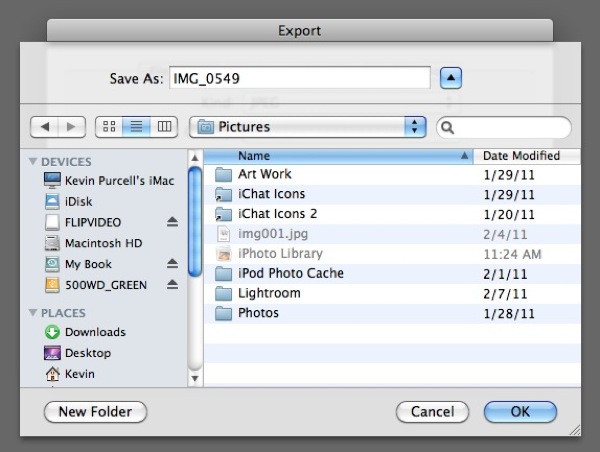 Once you have selected the right options, hit Export. A box pops up letting you choose where to save the resulting exported image. That is all there is to it. The details about his process were found at the Apple Support site.
Advertisement