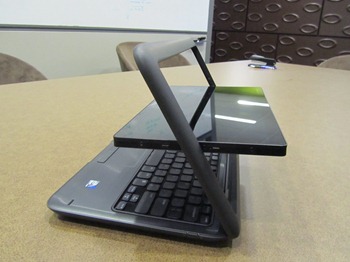 Dell's Inspiron Duo, which blurs the line between traditional netbook/notebook form factor and tablet (as previewed on GottaBeMobile.com), will be available to consumers in the first week of December for $549. The Intel Atom-powered netvertible differs from traditional convertible models on the market that rely on one swiveling hinge at the center base of the display to convert to a tablet in that the Inspiron Duo has its swiveling hinges mounted on the sides of the display's frame, giving it a cleaner look when in tablet mode not to mention a cool convertible action when you show it off in front of others.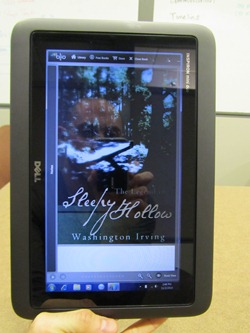 The $549 base price will give you a dual-core Atom N550 CPU, 2 GB RAM, Broadcom Crystal HD accelerator, 250 GB HDD, and Windows 7 Home Premium while a $649 price tag will give you the netvertible along with the JBP speaker dock. The Inspiron Duo will be available in Marlin blue, foggy night black, and a fastback red.
According to Engadget, "The touchscreen itself was quite responsive to light taps, but more interesting is that it automatically launches Dell's Duo Stage UI layer once in slate mode." Dell's Stage UI will also be found on Dell's 5-inch Dell Streak tablet, wich also straddles the line between two form factors. Like the Duo which blurs tablet and netbook, the Streak will blur the line between tablet and smartphone.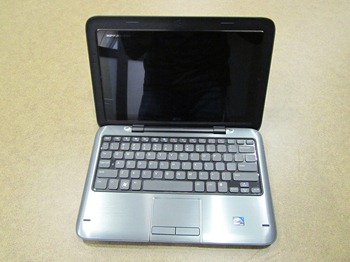 The Windows Team Blog notes that the "Dell Inspiron duo is an interesting device, one of the first that changes the debate from "touch vs. type" to "touch AND type.""
As to the build quality, Windows Team Blog says that it looks well-designed and well-constructured with a rubberized chassis. Those concerned about the swiveling display can rest assure as the site notes that it is well-engineered:
The flippable display is without a doubt the high point and is excellently engineered – it's intuitive to use and "wants to be flipped", i.e., it is balanced so well that a light press gets it moving, and rubberized catches inside the bezel snap the screen into place in both modes.  It just feels good to use.  Flip it a few times and you'll get good enough that you can tap the screen and collapse it into slate mode, or open it into laptop mode in a single, smooth movement.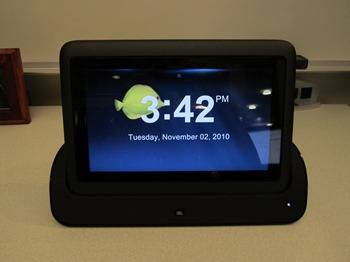 The 1366 X 768 10-inch display is said to display movies and pictures great and the 12-inch body offers a good typing experience with the island-style keyboard. The device, when converted, can be held in tablet mode to use as an e-reader as well. When docked, the tablet brings up a clock screen, much like smartphones such as the Motorola Droid and Droid X, so you can use it as a bed-side companion.
For more coverage of the Inspiron Duo from Dell, be sure to also visit sister site GottaBeMobile.com.
Images taken from Windows Team Blog.
Advertisement