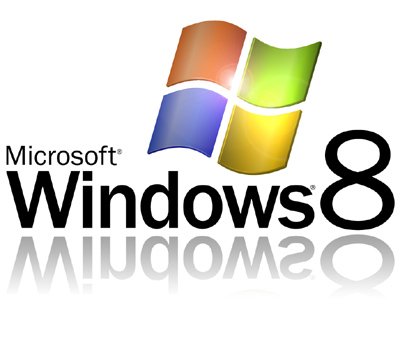 Windows 8 is the next operating system from Microsoft, and a followup to the well received Windows 7 OS that currently runs on most modern notebooks and computers. Windows 8 is just making its way to close Microsoft partners for additional testing, but we already know quite a bit about the next version of Windows.
Windows 8 was first shown off at CES 2011, when Microsoft announced that the next version of Windows would run on different types of systems, opening up the world of Windows to more device types and form factors. The possibility of running Windows 8 on tablets and other devices.
What's New in Windows 8
Thanks to Rafael Rivera and Paul Thurrott we know quite a bit about the upcoming Windows 8 Features. Rivera and Thurrott are co-authors of Windows 8 Secrets, and as such are quite connected to Microsoft and those with insider knowledge of Windows 8. Other sources for the information are linked as well throughout the post.
Dual User Interface: Windows 8 is rumored to use a dual user interface system to allow users to interact with Windows in a manner that best suits their current needs. The standard Windows interface is expected to see slight tweaks, but we also think that Microsoft will bring a Tile type interface that is designed to enhance the experience on tablets.
Internet Explorer Immersive: In Windows 8, Internet Explorer will have a new "Immersive" look that is designed to further incorporate tabs into the user experience. You can see in the Windows 8 screenshot above that the tabs can be used to display browsing history, but that is apparently just the beginning.
Windows Explorer Ribbon: Microsoft Office has been training users to use, and love, the Ribbon style interface for several years now, and it looks like Microsoft will soon be bringing the Ribbon Interface to the entire operating system with the Explorer Ribbon.
This new user interface will provide easy access to a collection of tools that change with the task you are performing. If you hate the ribbon, it appears that you will be able to collapse the Windows 8 Ribbon for a slimmer explorer bar.
Welcome Screen Revamp: The welcome screen, or Windows Logon screen, is also getting a refresh with Windows 8 and like much of the operating system appears to borrow from the Windows Phone 7 home screen in looks and information presented.
Modern Reader – built in PDF Reader: Windows 8, it appears, will ship with a built in PDF reader that is designed to make it easier for users to open and preview documents without the need for another tool from Adobe. Overall, this is a nice inclusion, but not surprising given that Apple has had a similar tool called Preview for some time.
Will there be a Windows 8 Beta?
Microsoft has not announced a Windows 8 beta, but given the success of the Windows 7 beta we do expect to see a public beta of Windows 8 at some time. Given the current stage of development, we could see a Windows 8 beta as early as September 2011.
When Will Windows 8 Be Released?
Again, Microsoft has not announced a release date for Windows 8, but we expect a Windows 8 Beta in late 2011 and a launch sometime in 2012. We will keep you up to date as we gain a better idea of when Windows 8 will launch.
Will I be able to Upgrade to Windows 8?
As with previous Windows releases, you should be able to upgrade to Windows 8 from previous versions of Windows. You will certainly be able to upgrade from Windows 7 to Windows 8, and very likely from Windows Vista to Windows 8. A Windows XP to Windows 8 upgrade is less certain, but with many businesses still using XP, it is a possibility.
How Much will Windows 8 Cost?
There has been no information released about the price of Windows 8. If you purchase a new computer, then you will not see an increase in price related specifically to Windows 8 and you may even get a free upgrade with new notebooks purchased close to the Windows 8 launch.
Students will likely be able to purchase a specially discounted version of Windows 8 for around $30 for a full version of the operating system.
Regular users can expect to pay between $119 and $250 for various version of Windows 8. Microsoft will also likely offer upgrade versions of Windows 8 which are discounted and could start around $79.
Advertisement