Even though Windows 10 has made upgrading Windows easier than ever, sometimes you still need to know what your Windows key is. We'll show you how you can find it and never lose track of it again.
We're almost to the point where you won't need to worry about your Windows key.
Microsoft has made the most recent version of Windows free to most people running a licensed version of Windows 7 or 8, and most people could have upgraded from XP to 7 for very little. Recently, they've even upped the aggressiveness of switching users on older versions to Windows 10, with some customers reporting that the upgrade was unexpectedly installed as part of a regular Windows update.
This comes on top of Microsoft's recent financials, in which Windows brought in just 10% of the company's revenue. It's not too difficult to imagine a day when (the consumer version of) Windows is free to users as a way for Microsoft to sell its other hardware and services.
Until that day comes, however, you should probably keep track of your Windows key, which the company might ask for if you upgrade to a new operating system, if you want to move your copy of Windows to a new computer, or if you have to replace your hard drive or some other crucial component (if you replace too much of a computer at once, it can trigger Windows license key checks.
How to find your Windows product key
1. You might have a sticker
The first place to look is on your computer – as in, your actual, physical computer. Most of the time, when you buy a new PC, there will be a Windows sticker someplace that has the product key printed on it. It looks like a bar code and can have a printed key made up of letters and numbers in groups of five.
If you bought a copy of Windows, either to upgrade your PC or install it on a PC that you put together, there's probably a piece of paper included with your packaging that has the product key printed on it. If you bought your copy of Windows online (that is, you bought a digital copy with no disc or packaging), your product key will either be on your invoice or on the email you got from Microsoft or other vendor. Try searching your email folders for your order history, and you might find it without further trouble.
2. It might be encoded into your computer's firmware
If you purchased a new PC with Windows 8 or newer, you might not find the right product or license key on a sticker somewhere. Instead, it's been encoded into your system's UEFI, the software that helps boot your computer. If this is your situation, you might not need a copy of your Windows key at all.
When it comes time to upgrade to a new version of Windows (like Windows 10) or even re-install it, Windows will take care of finding your key for you. It checks the UEFI for the right key, reads it, and automatically installs and activates Windows with this key when you go online afterward. It's a slick setup that's easy for users.
3. Use a tool to find your license in the Windows registry
If you don't have a sticker, and you don't know whether you have a key stored in your computer's firmware, you might be able to find it with a tool. There are several utilities you can find online that will take care of this, but we like the simple and free ProduKey, from Nirsoft.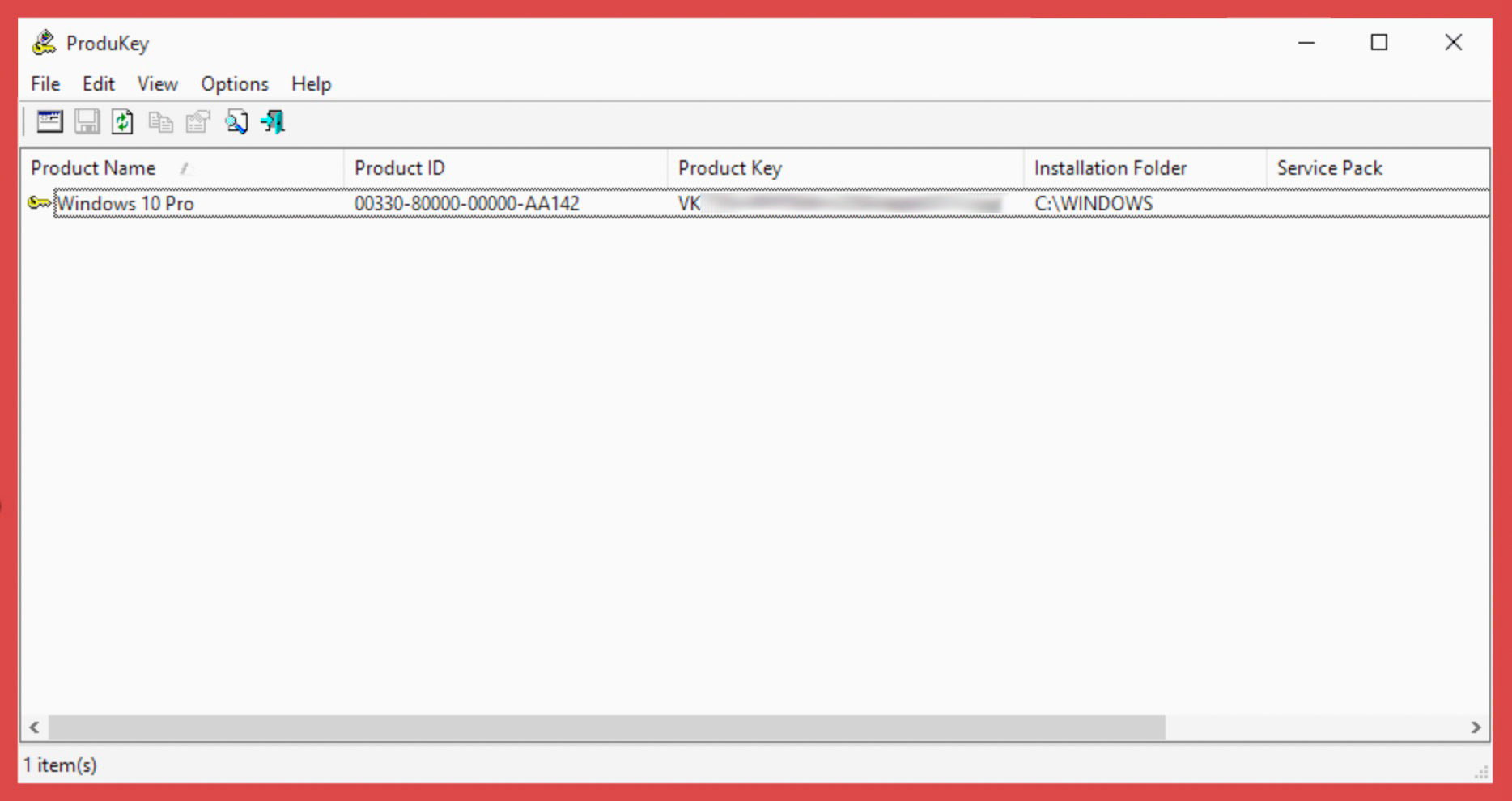 When you download it, it'll be compressed in the form of a zipfile. Go to your downloads folder and double-click on the file. A window will pop up with three files in it: the ProduKey application, a ProduKey help file, and a readme text file that tells you how ProduKey works.
Double-click on the ProduKey application. You might get a pop-up saying that Windows needs to extract all files; unless you need the help file you can safely ignore this and just click on Run. If you're running Windows 8 or Windows 10, you might get another pop-up window, this time courtesy of Microsoft's SmartScreen security technology.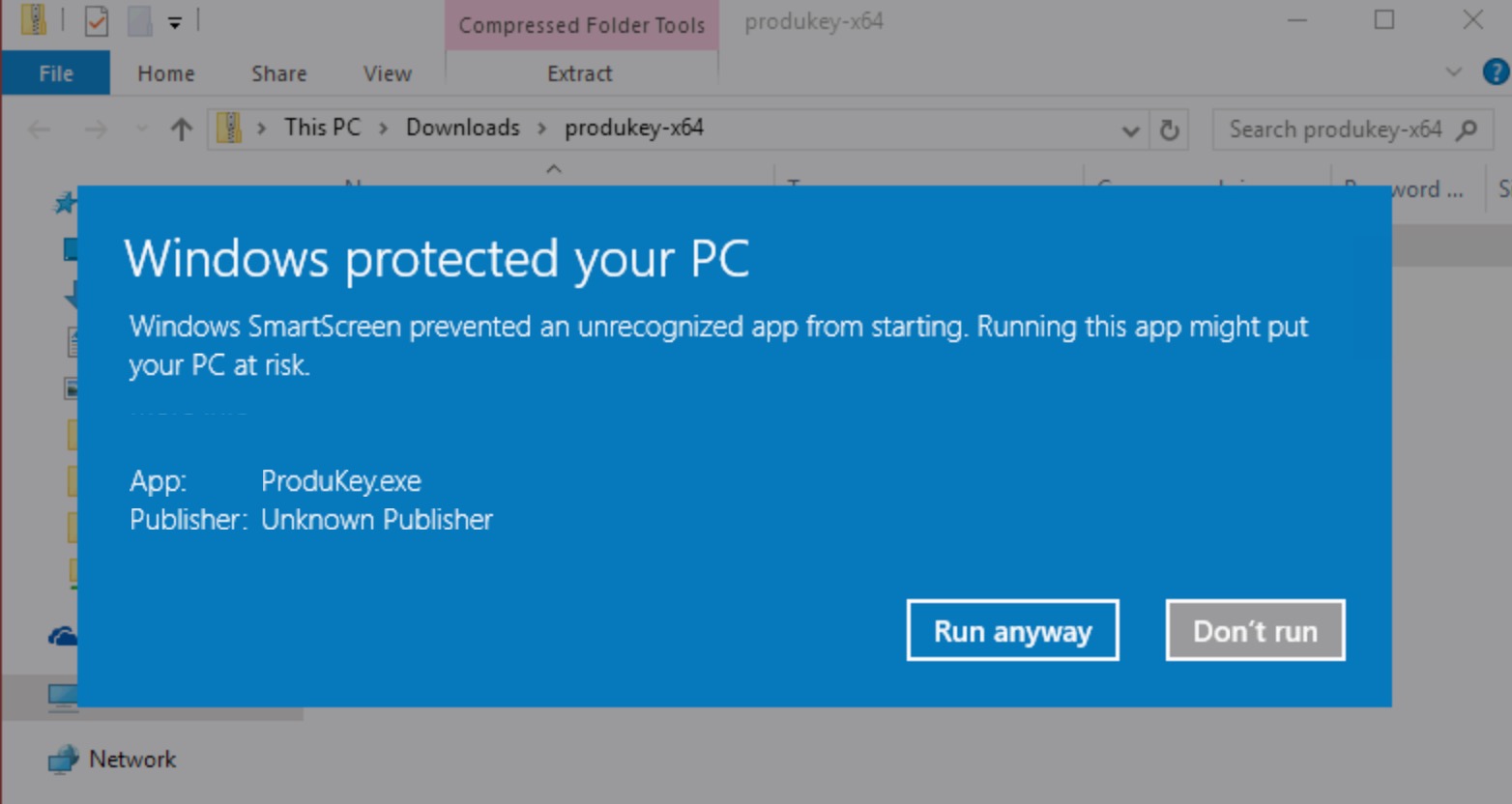 This is a safe file, so you can ignore this warning. Microsoft wants to make sure you know what you're doing, so they hide the button for overriding this warning. Somewhere in the window you'll see the text reading More info… – click on that and you'll see the above picture. Click on Run anyway, and ProduKey will launch.
Depending on what you have installed (ProduKey will return keys for Windows and Office, among other programs), you might see a single or several entries in the ProduKey window. Look for the one labeled Windows, whether it's XP, Vista, 7, 8, or 10. In that entry, look to the right; the middle column will contain your Windows product key. You can copy and paste that into whatever field Microsoft needs it.
Keep track of your Windows product key
Once you've found your Windows key, make sure it's kept in a place where you can find it again! If you have a physical key on a sticker someplace, take a picture of it with your smartphone and save that picture. If you don't want to keep a picture, or don't have a smartphone, write it down and email yourself a copy.
If you used ProduKey to find out what your key is, copy and paste the key and email it to yourself with the subject line "Windows Product Key." That way, if you need it again, you can just search your email for "windows key" and find it. Be sure to do this before you upgrade or re-install your copy of Windows – once you wipe it, it's possible that you'll lose it forever.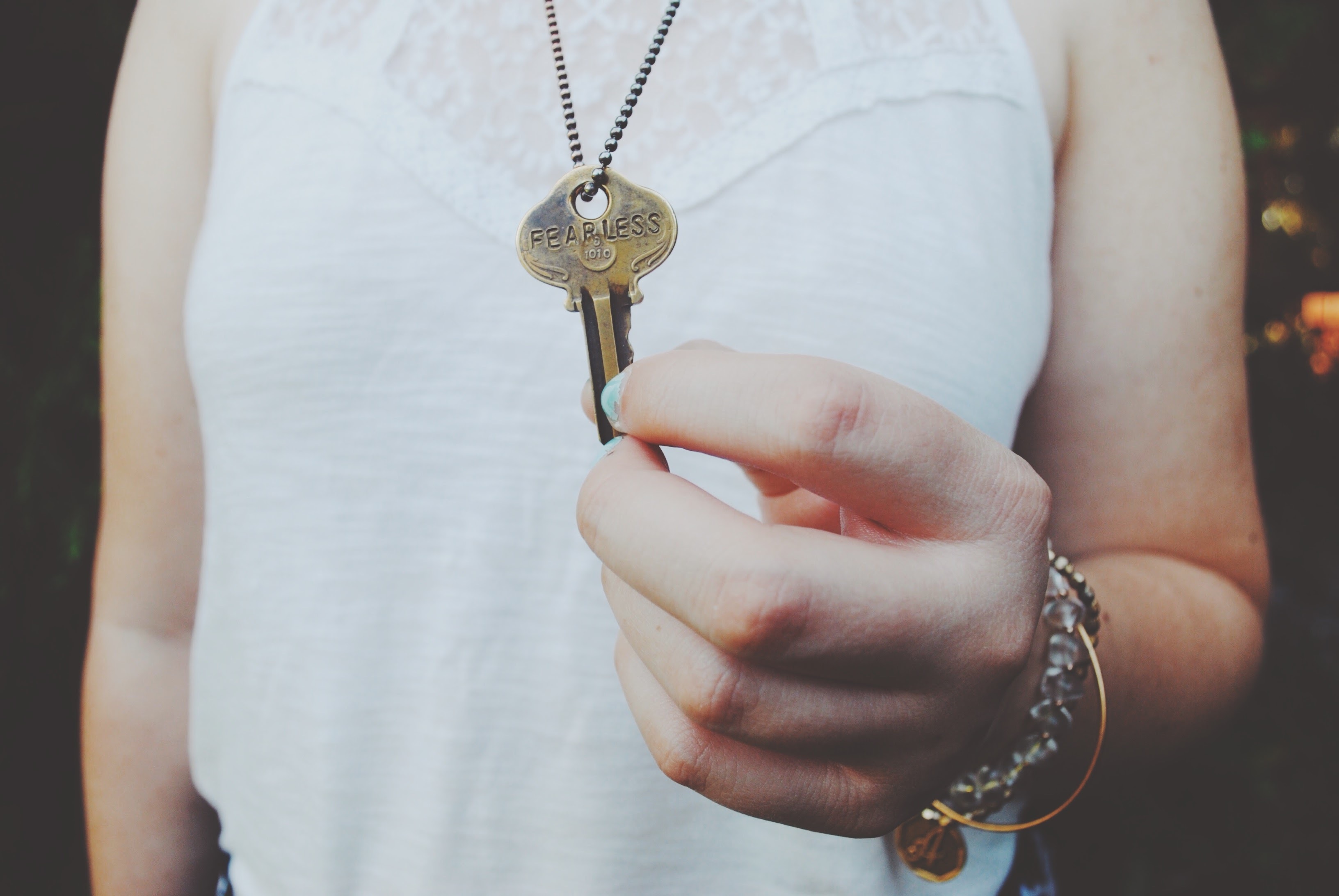 You can't find your Windows key or the one you found doesn't work
Sometimes, you'll lose your product key or find one that Windows refuses to accept. In situations like this, you have two options: call Microsoft and ask for mercy; sometimes they'll be sympathetic and clear the key or give you a new one.
Occasionally, however, you'll be the victim of counterfeited Microsoft software, and Microsoft will make you buy a new copy of Windows – even if your pirated copy is working fine so far. If this is the case, head over to the Microsoft "How to Tell" website for more information on what step to take next.
Advertisement