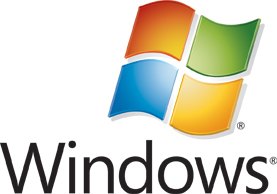 Windows 7 has made great progress in replacing aging Windows XP and Windows Vista computers at home and in business and has clearly shown that Microsoft is ready to compete with usable and innovative operating systems. Not content to rest on the success, Microsoft has just shipped off a preview Windows 8 to manufacturers so that they can prepare for the new operating system. Based on the way Microsoft Launched Windows 7, we could realistically expect to see a public beta of Windows 8 later this year.
Windows 7 was, in a way, about catching up to the competition and putting the mistakes of Vista behind the company. With Windows 8, expect to see new features, expanded platforms, an embrace of 3D and further innovations.
New Features Coming in Windows 8:
Windows 8 Beta
Numerous reports are also pointing to a Windows 8 public beta later this year, perhaps as early as September, during which users could try out the new Windows operating system for free. This is similar to how Microsoft launched Windows 7, and the process allowed the company to gain user feedback and make changes before the final product shipped.
Should You Wait for Windows 8
Windows 8 will likely bring about a large number of changes to Windows and could bring some great new features that you will want on your next computer. With this in mind, you may be tempted to wait for Windows 8, but we suggest that you don't. While we expect that a beta of Windows 8 will be available later this year, Windows 8 may not ship until late 2011 or 2012. If you purchase a computer today it is likely that you will be able to upgrade to Windows 8 when it is released. As we get closer, we also expect to see manufacturers including free upgrades to Windows 8.
Windows 8 Announcement Video
Advertisement