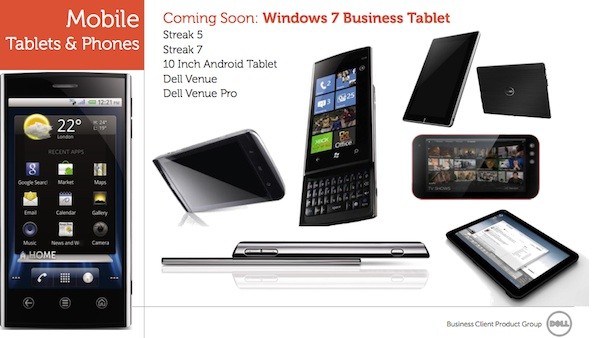 It was previously reported that Dell may utilize the same hardware chassis for its Windows 7 tablet as it will for the Dell Streak 10, and now we have a leak that indicates that the Windows 7 slate, codenamed Rosemount, will be branded under the company's business-centric Latitude line rather than the consumer Streak line, which utilizes the Android OS.
Dell's strategy with its Latitude slate will mirror HP's Slate 500 release in that it will be geared towards vertical markets and enterprise users. The tablet will sport features that will make IT managers happy, including encryption, remote wipe, and also come with a touchscreen and digitizer support–which is also present in the HP Slate 500.
The Dell Latitude tablet will utilize the Intel Atom chip rather than the ARM-based CPU on the Streak line.
Via: Engadget
Advertisement