A number of people have told me they are interested in giving Windows XP the boot, but at the same time, they are afraid of letting go of some of Windows XP's familiarity. This is understandable, you have been using the same operating system for almost 10 years now and to jump into a modern version of the same operating system, is like fast forwarding 10 years into the future.
Thankfully, Windows 7 is a very customizable and convenient operating system to use and you can make it work the way you like. Of course, you are not going to be able to have it look exactly like Windows XP, or work exactly like it either, so you will have to still familiarize yourself with some of the great improvements the new version of Windows has to offer. I suggest you check out our Notebooks.com article for Windows XP users moving to Windows 7.
How to Make Windows 7 Look Like Windows XP
Taskbar – the Windows Taskbar has been greatly improved in Windows 7, featuring powerful features such as Jump List, Thumbnail previews of open applications, Aero Peek for previewing the desktop and the ability to move around shortcuts or open applications on the Taskbar. Some people prefer the Classic Taskbar which was first introduced in Windows 95, if you would like that appearance, here is how you do it.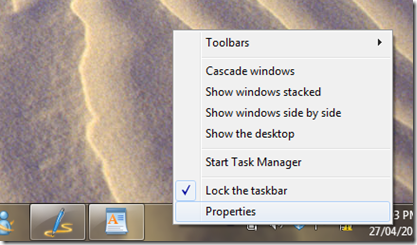 Right click an empty spot on the Taskbar and click Properties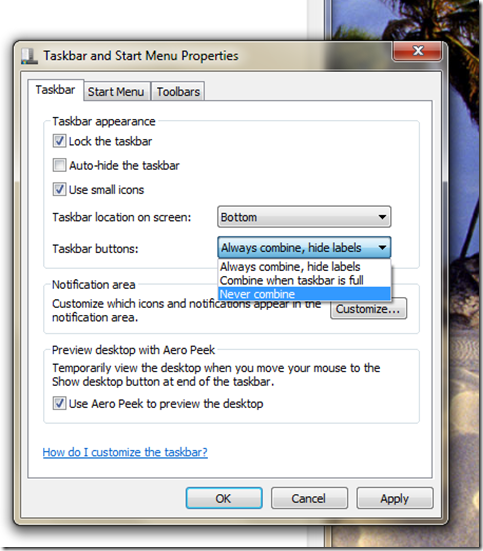 Under the Taskbar tab, check Use small icons under Taskbar appearance, click in the Taskbar buttons: list box and select 'Never combine. To confirm the changes, click Apply and OK.

If you also want to disable the Taskbar Aero Peek Thumbnail Previews (these are the small windows that are composed when you hover the mouse pointer over an open application icon on the Taskbar), you can do it a couple ways.
Before doing this, please make sure you backup your Windows Registry, since this option will work best for users running Windows 7 Home Premium edition:
Click Start, type regedit then right click it and click Run as administrator
Navigate to the following location: HKEY_CURRENT_USER \ Software \ Microsoft \ Windows \ CurrentVersion \ Explorer \ Advanced

Create a new DWORD (32-bit) value named ExtendedUIHoverTime
Double-click ExtendedUIHoverTime and click Decimal
To increase the hover delay to 5 seconds, type 5000. Type 10000 for 10 seconds…
Restart the computer to confirm changes.
OR if you are running Windows 7 Professional, Enterprise or Ultimate editions, you can use the Group Policy Editor to change this behavior.
Click Start, type: gpedit.msc
Hit Enter on your keyboard
Under User Configuration
Expand Administrative Templates
Select Start Menu And Taskbar

Select Turn off tasbar thumbnails
Right click it and click Edit
Select the Enabled radio button click Apply and OK
Start menu – the Windows 7 Start menu have so many key benefits, I honestly don't know why you would want to change this. For example, the convenient Power Options button, powerful search capabilities, and a more clean and elegant design that gets out of your way, no cascading menus filling up your screen and running wild. If you still want to maintain that 'familiar' look here is how you do it.
Please note, this will not work exactly like the Classic Start menu of old and requires a bit of configuration.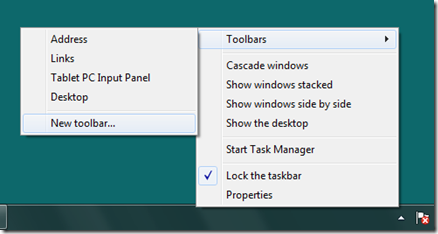 * Right click on the taskbar then click Toolbars then click New toolbar…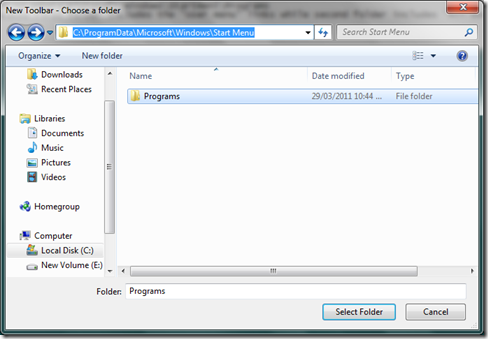 * Browse to C:\ProgramData\Microsoft\Windows\Start Menu then click Select Folder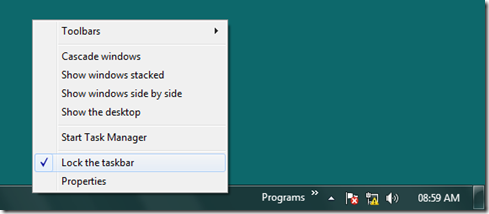 * You will now see a Programs menu on the Taskbar, right click the taskbar and click unlock taskbar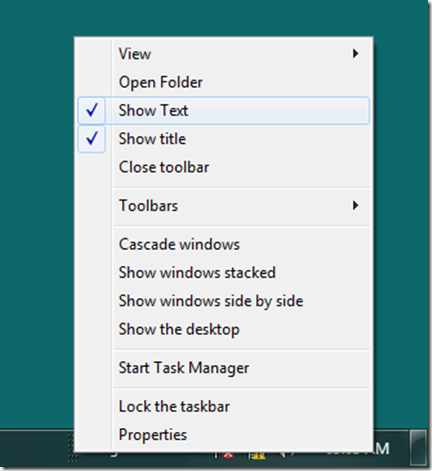 * A separator will now appear on the Taskbar, right click the separator and uncheck both "Show text" and "Show title"


* Hold down on the separator and drag it the extreme left until it appears at the extreme of left the Taskbar shortcuts, see above (it will look a bit messy initially).


* Resize the taskbar shortcuts by dragging them to the extreme left, continue dragging the separator to the left until only one icon remains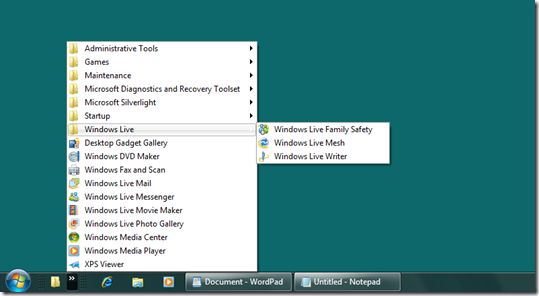 * It should look like the following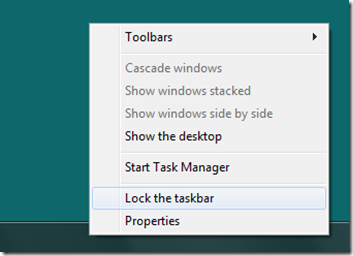 * Right click the Taskbar and click Lock the taskbar to keep it in its current position.
You can add folders such as Accessories, by browsing to C:\Users\YourUserName\AppData\Roaming\Microsoft\Windows\Start Menu\Programs
Here are some third party alternative Classic Start menu options you can also try:
Enable Drop down menu bar in Windows Explorer
If you like using the Drop Down menu bar instead of the Command bar in Windows Explorer, you can enable it by doing the following: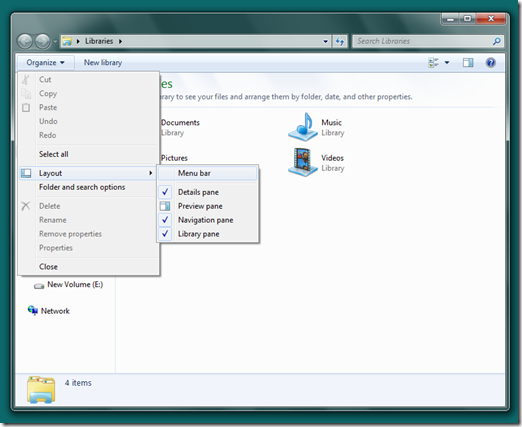 What about the Blue Luna, Olive and Luna themes?
This one should be very easy. Windows XP came preloaded with three themes Blue, Olive and Silver. You can achieve a similar experience using Windows 7's built in Personalize Explorer. Right click the Desktop and click Personalize then click Color.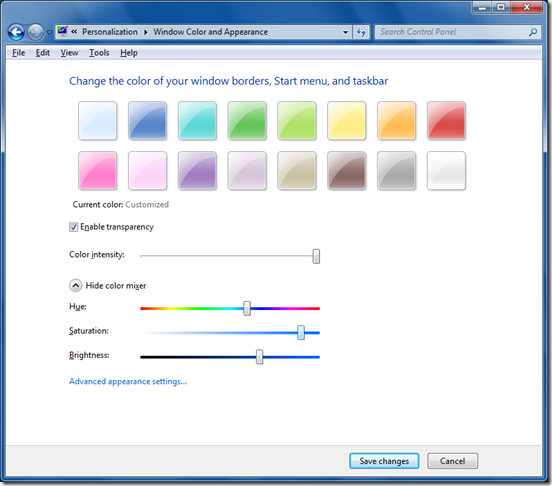 Select one of the desired colors familiar to Windows XP users and click Save changes.
The only thing you have to do is add the Bliss Windows XP wallpaper and you should feel a bit more at home. You can do a quick web search using your favorite search engine. Just type 'Windows XP Bliss Wallpaper'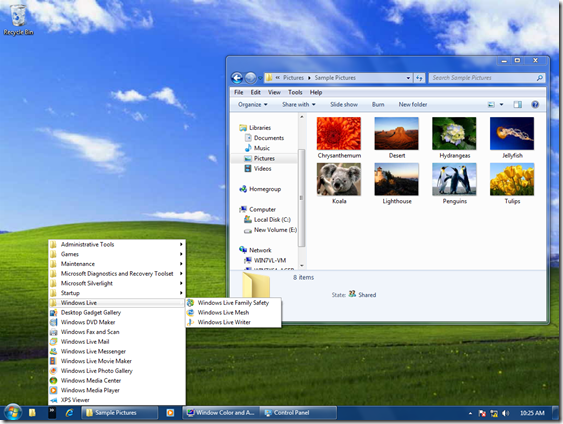 Its not exactly Windows XP, but there are familiar element's you can still enjoy even while running Windows 7.
Advertisement