CTL is going to start shipping a tablet to compete with the Apple iPad this month. It is called 2go Pad SL10 and will run Windows 7. The device is essentially a netbook in tablet format. It is powered by an Intel Atom N450 processor and 2GB of DDR2 memory. It also has a 250GB hard drive.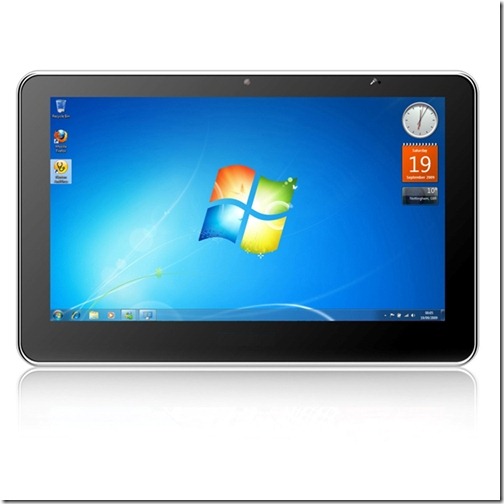 Because it runs Windows, it will be capable of flash and will run a slew of Windows software. Anything an average netbook can handle, this will do. In the video below, the overlay looks to be designed with touch in mind. Engadget says the overlay is called QuickBits and is nothing more than a launcher designed for touch. They have a gallery of pictures in their first hands-on with the device.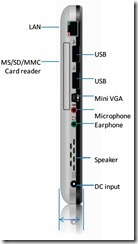 The display of the 2go SL10 is a 10.1-inch capacitive multi-touch display with a 1024×600 resolution powered by Intel's integrated graphics. There will also be a 1.3MP webcam.
The 4-cell lithium-ion battery is promised to last only 5 hours. It will be interesting to see how accurate this is, as most PC makers are famous for overstating their battery life, while the iPad actually slightly under promised what it could do.
The tablet has 802.11 b/g/n and Bluetooth. It doesn't seem to have a 3G option.
Other ports include an audio jacks for both mic and speaker, a mini-VGA connector with adapter, 2 USB ports, 10/100 Ethernet, and a micro-SD card reader.
The CTL 2go SL10 starts at $499 and can be ordered for shipment on October 15 today. On October 20th the price will jump to $599. It comes with a black case that doubles as a stand. For a more detailed spec list, download the PDF spec sheet.
Advertisement