Toshiba has made good laptops and mediocre laptops over the last decade, but even their best laptops (fairly or otherwise) don't tend to win much in the way of design awards – the new Toshiba dynaPad, however, might just change all of that.
The dynaPad was actually announced last year, but Toshiba hasn't been able to get it to market before now. Their advantage has thus evaporated to some extent – there are some pretty stunning looking devices from companies such as Dell, Lenovo, and HP. Still, the dynaPad has a lot going for it, and it makes for a compelling argument, even when facing these other products.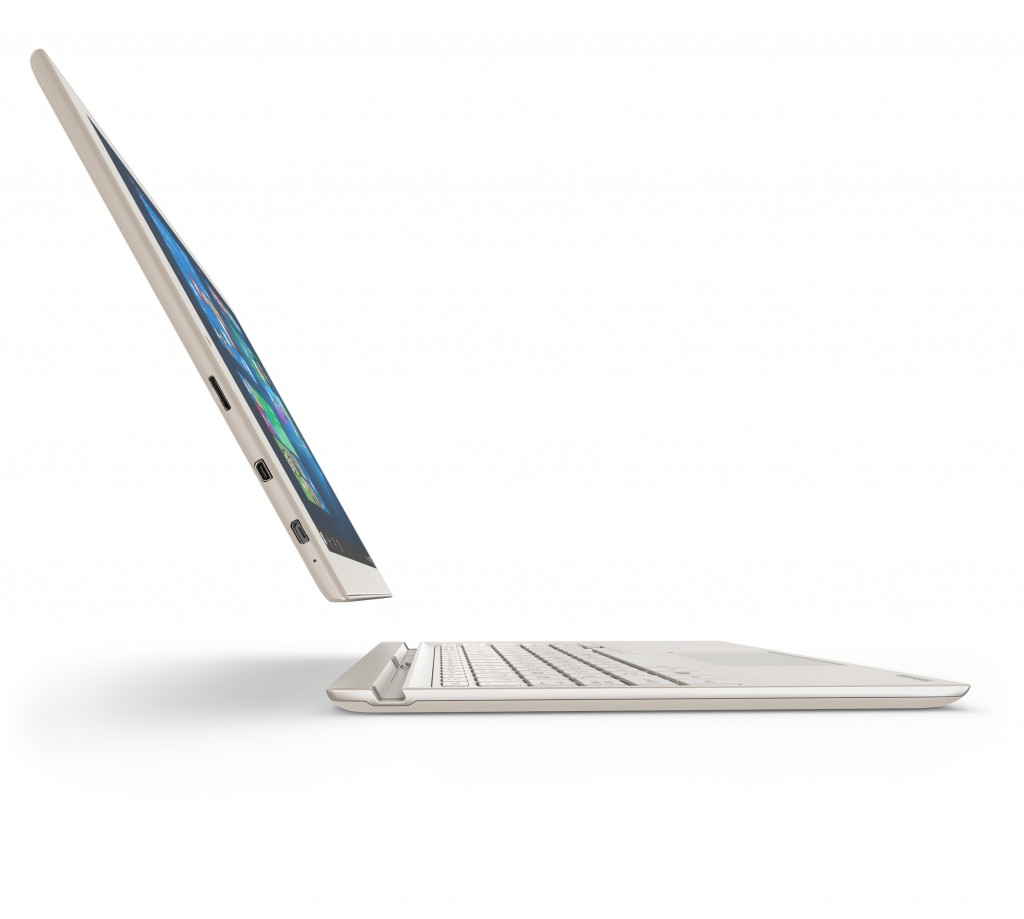 Clad in a gorgeous gold, the dynaPad has been engineered to replace your paper notebook – the accuracy of the stylus and digital inking tech was a primary focus for Toshiba. Taking advantage of Wacom's digitizer tech, Toshiba calls their stylus an Active Electrostatics (ES) TruPen. The stylus supports 2,048 levels of pressure sensitivity, and works regardless of angle, just like an actual writing implement. The battery inside the pen is supposed to last for a thousand hours of use before petering out. There's also a keyboard dock that will magnetically attach to the dynaPad, but it's an optional extra.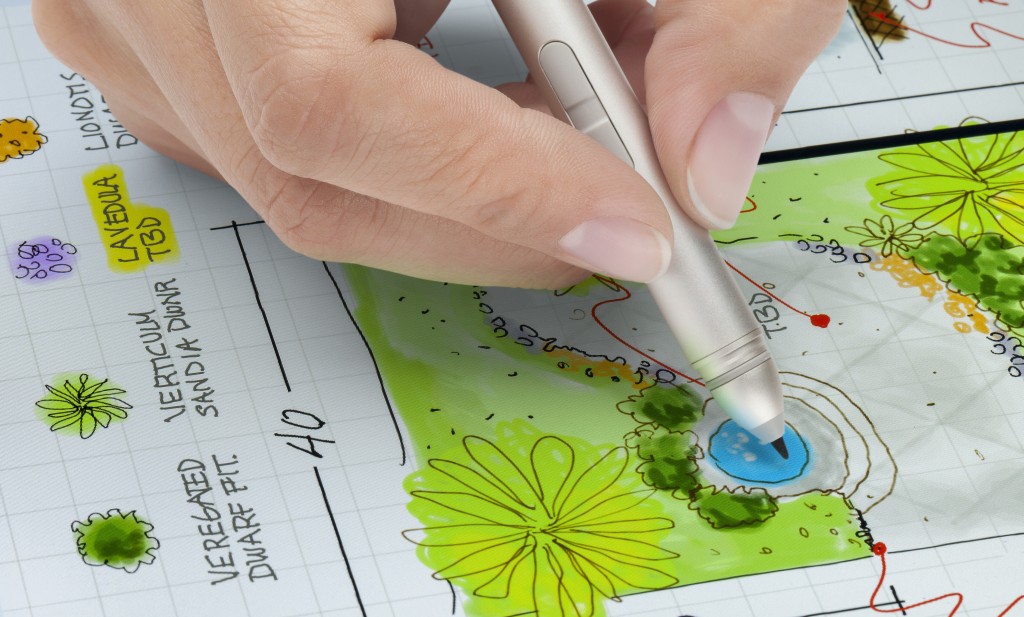 The display itself is a 12-inch screen with a resolution of 1920×1280 – it's got a 3:2 aspect ratio, similar to recent devices like the Microsoft Surface line. Inside of the device is an Intel Atom x5 Z8300 CPU with 4GB of RAM and up to 64GB of flash storage. If that's not enough, there's a microSD card slot that supports up to 128GB cards. Other connections include two micro-usb 2.0 ports and a micro HDMI port; it might not have USB 3.0, but the fast 802.11ac Wi-Fi helps to get around those limitations. The rear-facing camera captures 8MP snaps with auto-focus, while the front-facing cam can go up to 2MP.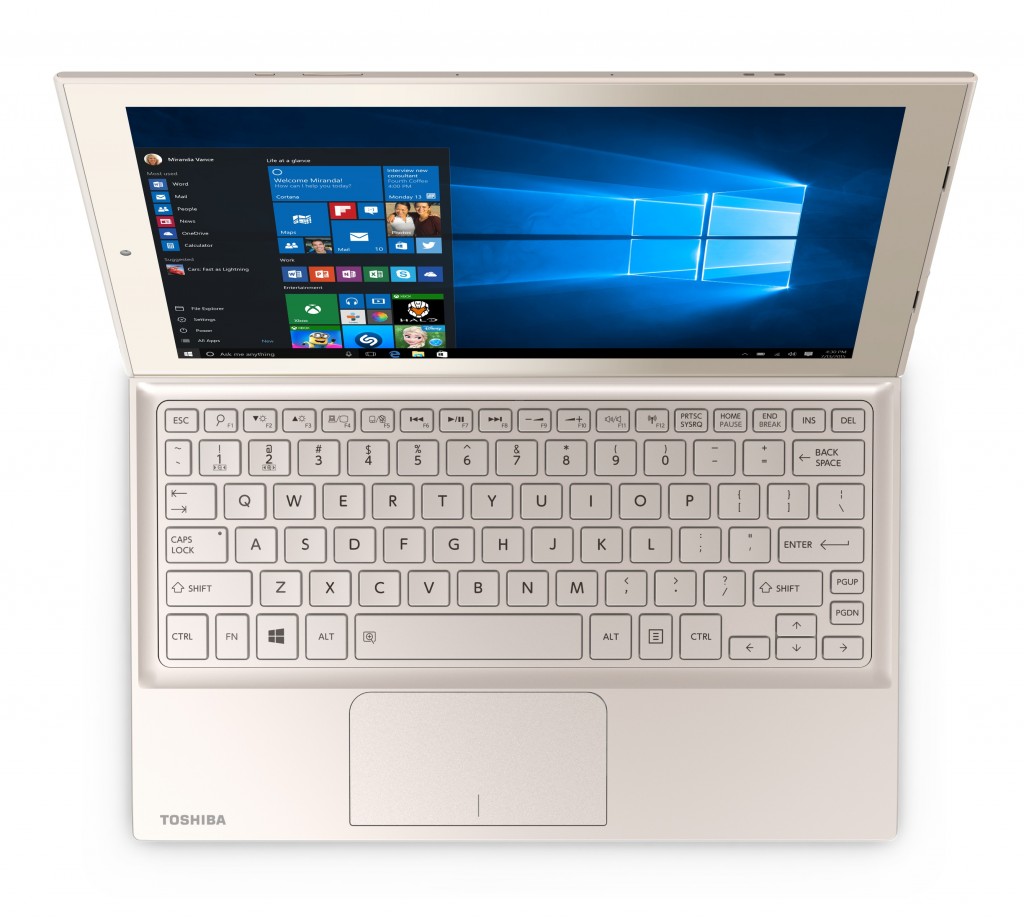 Even with all that tech, Toshiba's manage to keep the dynaPad down to just 6.9mm thick – weighing only 1.28 pounds. Those are impressively low numbers for a 12-inch tablet. Even though some of the other Windows tablets that are showing up this week can beat the dynaPad on specs – some have OLED screens, some have higher resolution displays, some have stronger processors…the Toshiba doesn't even have USB 3.0, for example – few can beat the tablet on physical specifications.
This is all on top of the dynaPad's price; we've seen Toshiba sell its premium products in the past at prices the market might not support, but not this time. The Toshiba dynaPad will launch for just $570 (pre-orders are live today on Toshiba's website), which is an astonishingly affordable amount, considering everything you get. A 32GB iPad Pro, for example, starts at $799 – and its Pencil is an extra $99.
Advertisement