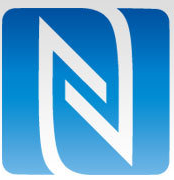 When the iPhone 5 launches this summer analysts are expecting that Apple will also unveil a service that allows businesses to let users pay with their iPhones. While some stores like Starbucks are allowing users to pay with a Starbucks gift card and  UPC on their iPhone the proposed system would use near field communication (NFC) to let you swipe your iPhone across a reader much like many Visa and MasterCard cards operate.
Speaking to Bloomberg financial analyst Richard Crone said that the system will likely tie into the existing iTunes information Apple already has on file such as your credit card and iTunes gift card balance. Similar technology is embedded in the Nexus S Android powered smartphone, but it looks like consumers may have to choose their phone and payment method as well as hope their favorite retailers can accept their phone when the technology arrives later this year.
Many retailers can already accept NFC payments from Visa and MasterCard and there's even a Visa iPhone case which adds NFC Visa technology to your existing iPhone. If Apple does indeed launch a payment service they will likely give away the readers to small businesses to gain a large enough install base to make the payment service attractive to iPhone owners. The businesses would pay Apple a percentage of every transaction much like they currently do for credit card transactions.
Advertisement