Apple has finally listed some of its Black Friday deals over at Apple.com. The company is taking $101 off many of their Macs including the new MacBook Air.
The MacBook Air cited on the teaser page at Apple is the 13.3″ MacBook Air with 128GB of SSD storage and 2GB of RAM. This is a good deal, probably one of the best prices you will see on this new laptop on Black Friday. The MacBook Air has been reviewed both here at Notebooks.com and our sister site Gottabemobile, receiving high praise. Below is our video review:
The MacBook Air has an Intel Core 2 Duo processor, which may seem like a real speed bottleneck. However, the fast 128GB SSD more than makes up for it. Below is a demo of just how fast this computer boots:
The excellent display and keyboard make this a delight to type on, view video, and use for general tasks.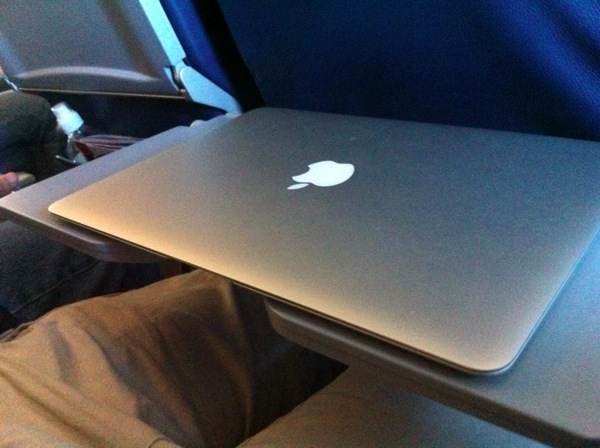 The MacBook Air is not perfect. The limitations of storage and lack of an optical drive will be a hindrance for some. However, the excellent battery life makes the MacBook Air the perfect travel companion.
Apple has a series of videos that include the TV ads, info about the MacBook Air and other related content.
Be sure to check out our excellent MacBook buyers guide to be sure if this is the Apple Notebook for you. If you do go with this one then we think you will enjoy your purchase or if it is a gift, the recipient will be excited about your choice.
Advertisement