Apple just announced a refresh to all of the iPods in its arsenal. The smallest and the cheapest of the new models is the new iPod Shuffle.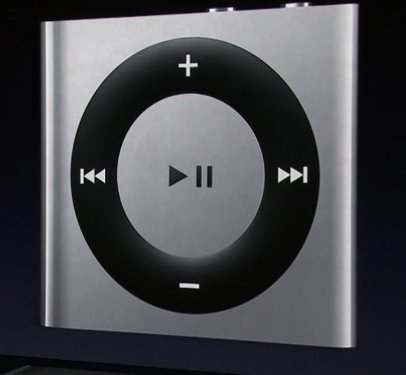 The new iPod Shuffle enlists many new features. Due to many complaints about the lack of buttons on the past model, Apple has brought back the buttons. It still has a built-in clip, making it easy to wear. Apple managed to get 15 hours of battery life out of the tiny device.
In addition to the revival of the buttons, Apple included VoiceOver, just like on the previous iPod shuffle. VoiceOver enables users to browse playlists and genius mixes. It also announces the current song being played and when the battery needs charged.
The new iPod Shuffle will cost $49 and will be available next week in 5 different colors. Pre-order starts today.
Advertisement