It has been a very long time since there was a special press announcement event for anything other than iOS devices. We expect that to change on Wednesday at Apple's Back to Mac press event where it's a safe bet that a new Mac model or OS will be announced. Given that the invite has a Lion on it, the latter is almost a certainty. However, below is an image that is supposedly a new MacBook Air.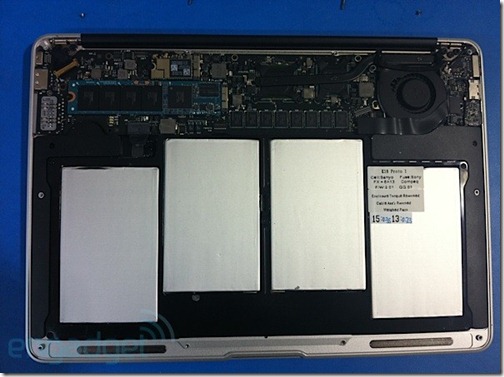 Engadget got their hands on the photo that purports to the be a new MacBook Air with the underside cover off revealing four batteries and no hard drive. They say that it looks like a 13.3-inch model with four USB ports and a Mini-display port. Their sources say it will not have a new processor or display, but the case design will be different from the current Air.
Below is a screen shot of the installed hardware on a system that is supposed to be this new model. It does show a Core 2 Duo instead of a Core i3 or i5 processor. If this is true, this could be a cheaper model than the first Air.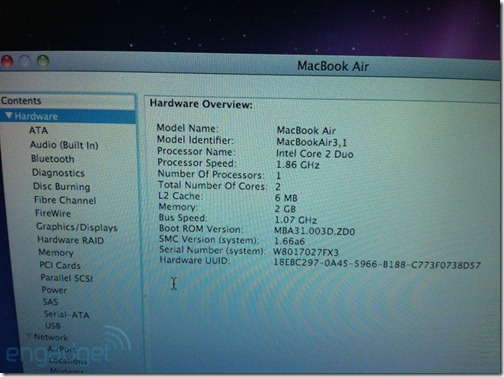 A contradictory rumor is that the new Air will be a smaller 11.6-inch model.  Could there be more than one size coming with different variations of hardware?
Both rumors agree that this new model will only have SSD storage instead of a hard drive. The first image above would seem to confirm this if it is the new Air.
Advertisement