If you haven't seen what Majek Pictures is doing in shooting professional quality short films with unique video capture devices like the iPhone 4 and the Red Camera, then do yourself a treat and watch Apple of My Eye and the first episode of their new web action thriller series Goldilocks. Apart from anything else they are worth a watch. But the Geek factor of knowing that both were shot entirely on the iPhone 4 and Apple of My Eye was even edited on an iPhone 4 using iMovie is very cool.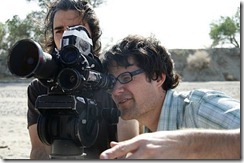 Michael Koerbel and Anna Elizabeth James graciously took the time to answer some questions for us. Below is the interview we conducted with them via email over the weekend.
Notebooks.com: What made you want to begin using the iPhone 4 as a camera for your productions?
Michael Koerbel and Anna Elizabeth James of Majek Pictures: We wanted to bring what we imagine to life.  Funding should never hold art back, but in visual storytelling this is too often the case.  Using a mini device like an iPod Touch or iPhone allows us to go anywhere and do almost anything.  The potential is contagious.
NB.com: Tell me about the tool you use to hold the iPhone while shooting.
Majek Pictures: We use a iPhone accessory called The Owl.  It's amazing.  It has a great weight, gives you amazing control and is easy to mount anywhere because of the four points on it.  Two points at the top, two at the bottom, and a shoe mount in the center.  It takes any 37mm screw in lens or filter, which was the main reason why we used it.  ND filters (Neutral Density filters), Polarizers, and of course wide-angle lenses.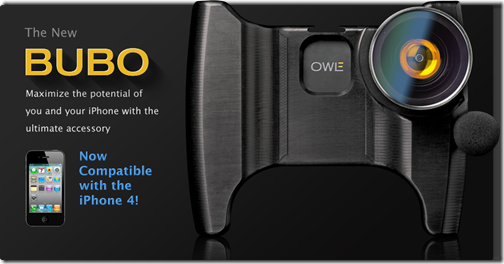 NB.com: What are the biggest benefits/challenges of using the iPhone 4 for shooting a professional caliber film?
Majek Pictures: The biggest benefit is the ability to go anywhere.  On a motorcycle, on a Remote Control car (next episode).  Some of the challenges are that it IS designed to be a phone first.  Everything is recorded in h264.  Not enough lenses.  Lenses are such a huge  part of storytelling.  We had to get really creative with the limited lenses invented thus far, and we think we did pretty good, but there were points where we just wanted to pop on a 85mm lens.
NB.com: What is your background in film making? Are there any well-known projects you have worked on that we might have heard of?
Majek Pictures: We are both Graduate Students in the USC School of Cinematic Arts focusing on directing and writing.  Michael's recent film Picture This (see first video below) was featured at the Vimeo Festival – it was shot on RED.  It's this idea that we're developing into the 3D project this Spring.  Anna is currently writing a romantic comedy for a production company.  So no, nothing big yet that you'd know or recognize.  Give us two years! 😉
NB.com: Where did the ideas for the two films (Apple of My Eye and Goldilocks) come from?
Majek Pictures: Apple of My Eye was born out of pure adrenaline and excitement two days before receiving our iPhones in the mail.  Once we realized we'd have 32 gigs of HD footage available to us, we began brainstorming.  It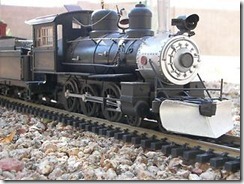 was only inevitable for Michael to think of his Dad's model train set in Arizona, as we wanted to put the camera in a place only it would be able to go.  A model train (G-scale) was perfect.  Then we brainstormed the story from there.  As for Goldilocks, Anna had the idea mulling around in her head for a couple of years.  We took a screenplay we began in the summer and decided to tell the prologue to that story.  Once again, we wrote this story with the idea of shooting with the iPhone in mind.  Which basically meant that we didn't hold back – we left the story wide open – we figured we could shoot anywhere, get any angle, just like you would in a major studio TV show.  We've had a lot of fun.
NB.com: Are you already working on the next project?
Majek Pictures: Yes!  Always working on new projects – Majek Pictures has six other projects we're working on.  It's constant, but unsure if we'll be shooting on the iPhone again anytime soon.  Guess we'll see what the fans say after Goldilocks is fully released.
NB.com: What is it like working the RED camera? (Used to make new 3D project Picture This coming next year)
Majek Pictures: The quality is amazing.  The ability to use any lens is awesome.  It obviously has a much larger sensor than the iPhone so you have a lot more control in post-production as far as VFX (visual effects) and color correction go.
NB.com: Do you know of other professional level film makers who are doing what you do with the iPhone 4?
Majek Pictures: No, not to our knowledge – but it's only a matter of time.  We hope that others realize that nothing can stop you now.  We all have access to the same tools now.
NB.com: Have you considered actually shooting and editing a project entirely on the iPhone 4?
Majek Pictures: We did with Apple of My Eye.  It was edited in the iMovie app.
NB.com: What suggestions do you have for the average person who just wants to take video of their everyday lives using the iPhone 4?
Majek Pictures: For the average person:
hold the camera as steady as possible
remember you can tap areas of the screen to focus on that section
find awesome music when you edit your videos … good music makes everything more amazing
remember you're capturing a moment of real life.  It will be preserved forever.  Shoot often!
For the aspiring filmmaker:
Imagine it.
Write it.
Storyboard it.
Go shoot it.
You can do it!
NB.com: Any plans to use an iPod Touch now that it has a camera?
Majek Pictures: Yes, we used an iPod Touch to add a second camera to some of the upcoming scenes in Goldilocks.  We'd love to have 7 or 8 iPod Touches shooting the scene at the same time, but we're unfortunately flat broke students! 🙂
—————————————-
Below is the first episode of Goldilocks for your enjoyment. Check out the iPhone App to be notified when new episodes are available or follow the company on Twitter.
Advertisement