The Kraken Case for iPhone 4 from Trident Case is a special kind of case designed to protect every single centimeter of the iPhone 4 from extreme conditions.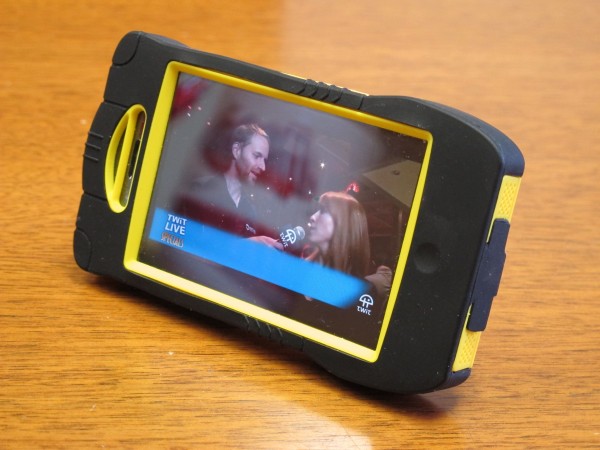 The name came from the mythical sea monster that engendered fear in sailors. The point is that this rugged case will not let anyone or anything harm the iPhone inside.
It is made of a polycarbonate material the protects the case. The durable plastic-like material feels like it will surely keep the iPhone safe from most drops and minor impact. The black silicone sleeve around the inner case is shock absorbing with padded corners to provide extra drop protection.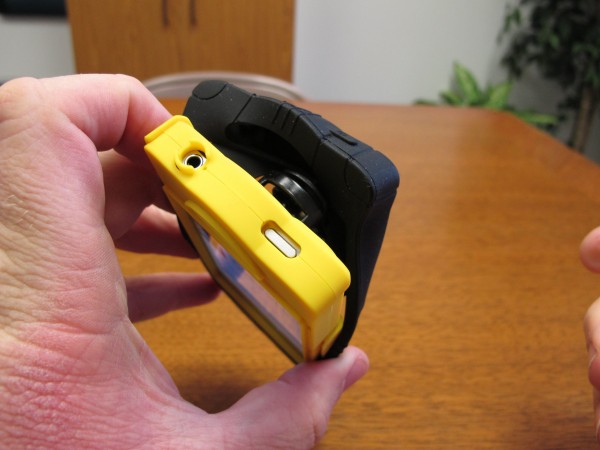 There is also a thin clear coating that covers over the screen. It prevents against scratches and is supposed to keep glare and moisture to a minimum. Trident calls it their "Clear PET Screen Protector". The biggest fear we had was that this protective cover over the screen would keep users from being able to touch the screen to control the phone. But after about a minute we were used to having the protector there and didn't notice it anymore.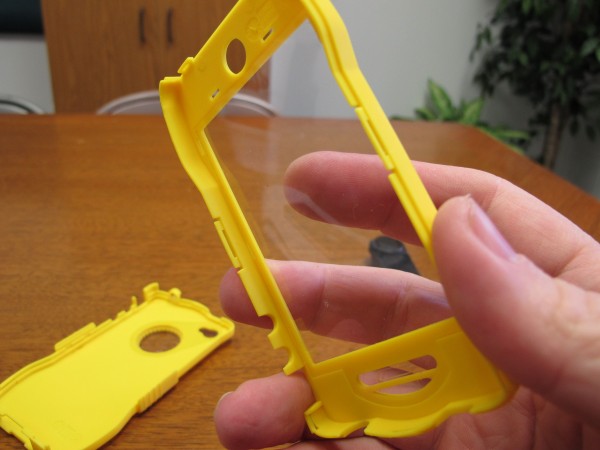 One thing that is both great and annoying about the silicon sleeve is that every single port and button is covered with silicone to keep dust, debris and water out. That is wonderful when the user is on the construction site or out hunting or somewhere else where this kind of protection is needed. However, it can get quite annoying if one uses a dock connector to connect the phone to an in car audio system like we did while testing this case. Also, the headphone jack is so recessed that Trident actually had to send a long a special adapter that will fit down into the case. That little 3.5mm jack is just one more thing to lose. Also the mute button was hard to get at while the case is on the phone. Trying to quickly mute your phone in a meeting will be hard with this case. Despite these minor annoyances, it is a very protective case and none of the buttons or the camera are disrupted by the extra protection.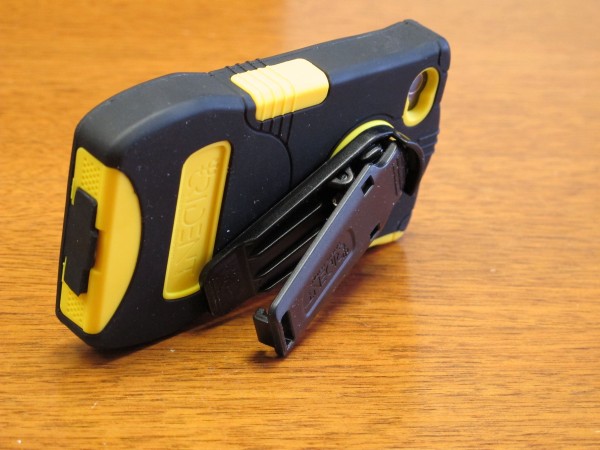 On the back of the case is a very firm belt clip that also doubles as an iPhone stand. Press the top part of the clip in and the bottom protrudes to create a leg for holding the iPhone, as in the picture at the top of the page. This can be useful for viewing video on a plane or a table.
If you need a case to protect your phone in extreme conditions, this is a more economical alternative to the Otterbox Case that is very popular. At only $34.95 you get the same protection for a few dollars less. It may be a little bulky, but the trade-off is worth it in extreme conditions.
Below is our video review of the Kraken Case.
Pros:
Protective under extreme conditions
Protects screen from scratches and smudges without interfering with normal use
Has a firm belt clip
Clip doubles as a stand for viewing video
Keeps ports protected from water/dirt
Doesn't interfere with most of the buttons being used
Cons:
Headphone jack, mute button and dock connector are hard to get at
A little bulky
Advertisement