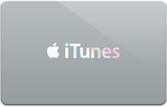 Everyday we have another person ask us how to give iTunes apps, music or credit to someone for Christmas. With the iPad topping the wishlists of kids, teens and adults across the nation and the popularity of apps growing every day an iTunes Gift card is sure to be a hit this year. Even my in-laws purchased an iTunes gift card this year!
Since Apple offers several types of gift cards it can confusing to those who aren't familiar with iTunes and apps. Essentially there are four card types, but the good news is that most of these can be used for anything sold in iTunes.
If you want to give someone a gift card to use towards an Apple product like the MacBook Air, iPod Touch or iPad then an Apple Gift card is what you're looking for, but be sure to find out where they plan to buy since [amazon_link id="B0047DVVVI" target="_blank" ]Amazon[/amazon_link] and MacMall both offer Apple laptop deals on a regular basis.
If you want your recipient to be able to rent TV shows or movies, buy music, books or Apps in iTunes then you can get any of the other gift cards since they can all be used right within iTunes for purchases and rentals. The different designations are just there to help you match up to a Book Lover, Music Fiend or App Addict's tastes.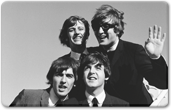 You can buy iTunes gift cards from many places like Best Buy, your local gas stations and grocery stores to name a few. You can also order them direct from Apple with free shipping and personalization. Apple also sells Beatles iTunes Gift cards if your recipient is a big fan of the Fab Four since the Beatles collection is now up for sale in iTunes.
If you are in a pinch you can have an iTunes gift card delivered by email if you purchase direct from Apple. This is great for last minute gifts or for when a guest or coworker shows up with a gift and you don't have one to give them in return.
Advertisement