If you have a new MacBook Air on the way or perhaps already have one, protecting it with an elegant Waterfield Designs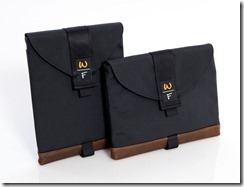 case from sfbags.com might be a good idea.
Waterfield Designs makes high-end cases with a special look to them. They are now going to be shipping a Laptop SleeveCase made of a very durable custom nylon that they have made just for them. They are going to have cases fitted for the new 11 and 13 inch MacBook Air models. Their site says they are shipping October 29 but can be ordered now. If you have another model of notebook check now as they might have one for yours.
If they are as nice as previous Waterfield Designs cases we've reviewed, then this should be a nice one.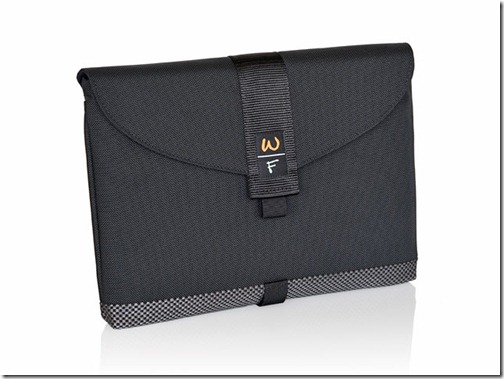 There are a number of design decisions buyers will have with these cases. Waterfield Designs make these custom fitted for Apple's notebooks as well as many other manufacturers. You will need to select which size you want. The one for the 11-inch starts at $37, which is not that bad for notebook case, especially one with this quality. For a 13-inch case add $2.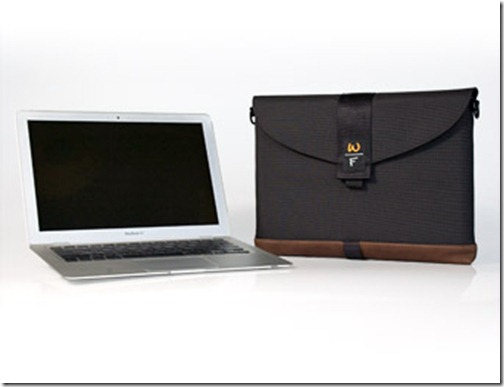 They come in either portrait or landscape orientation and with or without a flap (add $15 for the flap). For a leather case add another $10.
Then, choose if you want a shoulder strap, just rings to add your own, or no strap at all. For those wanting a shoulder strap, there are different kinds to choose from. Adding only D-rings so you can use your own strap is $5 extra. For a regular strap add $12 and for the suspension strap that has a shoulder pad add $22.
Finally, decide if you want a Piggyback or Piggyback Mini. These are extra bags that hook into the D-rings that hold the shoulder straps and give you extra storage for accessories.
This is very creative design. The battery life on the MacBook Air will let you go half the day without recharging, maybe longer based on Xavier Lanier's first impressions. This way you could just carry it around in the sleeve case, but for longer excursions attach the Piggyback bag to it to carry the power cord and other necessities. The regular PiggyBack adds $25 and the one with leather is $27 more.
Waterfiled Designs suggests using the SleeveCase by itself or with the Muzetto, VertiGo, Cargo, or Cozmo bags if you want a bigger bag to carry it.
Here is the company's demo video:
Here is a review of the case from Casual Tech.
Advertisement