We've heard about a larger MacBook Air for months, but the rumors have centered around a 15-inch Macbook Air that replaces the MacBook Pro.
Now,  DigiTimes is reporting that Apple is working on a 14-inch MacBook Air model. The rumor comes from the usual un-named source in Apple's supply chain, but it makes sense if you look at screen size demands.
DigiTimes suggests that the new 14 inch MacBook Air could help Apple break into the Chinese notebook market, where the 14-inch notebook is preferred. Global demand for 14 inch notebooks is between 20-25%, but in Asia the demand jumps up to 35-40%.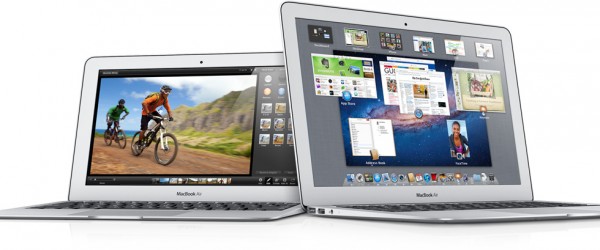 In the U.S. many consumers prefer the 15-inch notebook screen size, even with poor resolutions, but anecdotally I've seen an increase in interest for 14 inch notebooks. The 13-inch screen size size is still to small for some users, but they will look at 14-inch notebooks like the Dell XPS 14z, HP Dm4 and others.
During CES 2012 we say the screen sizes on Ultrabooks start to grow, a trend that could lead to more 14-inch and 15-inch thin and light notebooks towards the middle of 2012.
Based on the DigiTimes report it isn't clear if Apple would only launch the 14-inch MacBook Air in China, or if it would be a global product. I would be surprised if Apple launched this notebook exclusively in China, because there is demand for 14-inch notebooks in the U.S.
I'm interested in a 14-inch MacBook Air with a higher resolution display. I love the 13-inch MacBook Air, but adding a little more screen and perhaps 1080P resolution would get e in line for an upgrade.
Do you want a bigger MacBook Air?
Via BGR
Advertisement