Activision just released Guitar Hero for the iPhone and iPod Touch, and it is currently available today for $2.99 on Apple's App Store. Unique tapping, strumming, and whammying will allow players to play through classic rock from artists such as Queen, The Rolling Stones, Rise Against, Weezer, and The White Stripes. In addition to rocking out with your pseudo air guitar, players can create custom avatars to further immerse them into the game. Gamers can also share their scores on Facebook, get updates via news feeds in game, and download new song tracks from the music store.
On release, the app features six songs. Six additional song packs are available for $1.99 each. Each song pack contains three songs.
Here is a video of the Guitar Hero for iPhone announcement.
Guitar Hero for iPhone will be available sometime today, though it's absent from the Apple App store at the moment.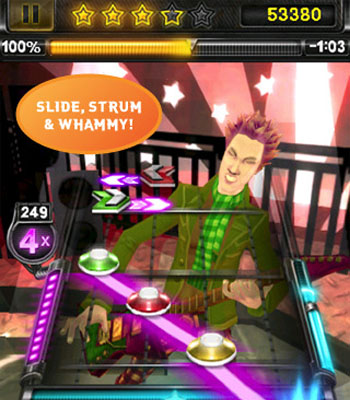 Picture from PC World
Advertisement