In just a day Verizon's stock of the Apple iPhone 4 is already sold out for current customer pre-orders at both Verizon's web site and on Apple's. Verizon announced that the iPhone broke previous sales records for first day orders, which is why you can't buy one right now.
If you go to the Verizon web site you get their countdown page and it shows that you will have to wait till Feb. 9 to reserve one or it will be ready for pick up on the 10th. This applies to both current and new Verizon customers.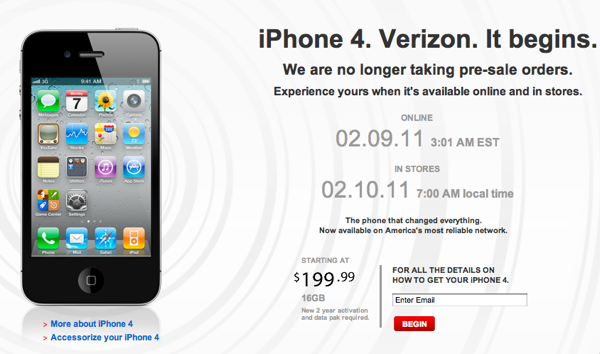 Even the Apple store online shows them as unavailable.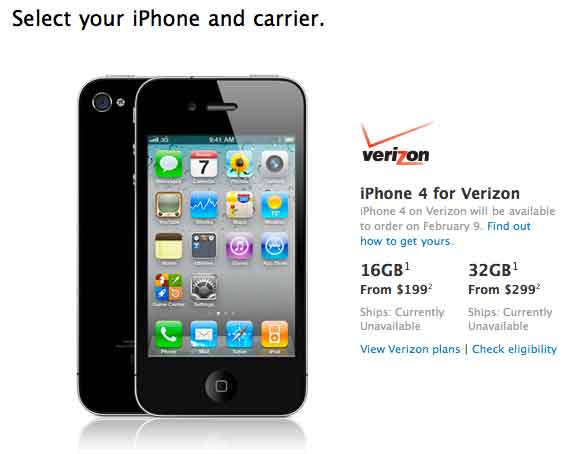 Your best bet for getting one is sitting at your computer and be ready to log on at 3:00 AM EST on Feb. 9. Verizon says that is when they will start taking pre-orders again. Apple doesn't give a time, but does say it will be on the 9th, so check in there at midnight. There is also word that Best Buy will have them in stock on the 10th, so you could just line up there when they open or at either a Verizon or Apple store in your area. Call ahead to see if they can give you any info.
Advertisement