Apple will soon introduce a new MacBook Air refresh with new technology and possibly a larger display, according to speculation from AppleInsider. Apple is possibly readying their Asian supply chains to ship a new MacBook Air. AppleInsider cited a report about supplier Quanta Computer, which manufactures the MacBook Air for Apple. The manufacturer will see shipments increase thanks to a new MacBook Air model coming soon.
Reports surfaced earlier saying that Apple would introduce a new 15″ MacBook Air or would redesign the MacBook Pro to match the Air form factor, with the former being the most likely. Users still want larger capacity storage in a mobile computer for video and photo editing on the go. Until SSD storage can match the capacities of optical storage, we will still see the thicker MacBook Pro models. Expensive solid state storage would make a MacBook Pro with a 500GB drive impossible to sell at the sub $2,000 point.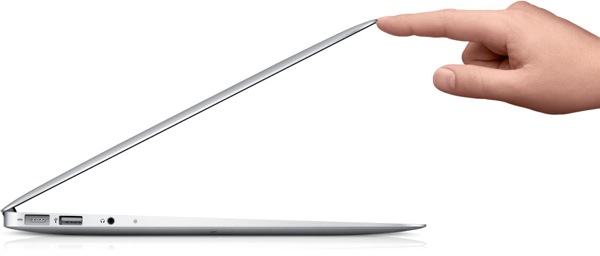 History and Competition
The Ultrabook market heated up when Apple introduced the newly redesigned MacBook Air in November 2010 and then refreshed the line last summer putting faster processors and the new high-speed Thunderbolt port in the ultra-thin notebook. Copycat manufacturers began introducing similar products, including ASUS, Acer and HP.
The current lineup of MacBook Air notebooks start at $999 for the lowest cost 11″ MacBook Air and $1,299 for the entry level 13.3″ model. The Air model likely killed off the old white MacBook, which Apple quit selling last year.
Refresh Wishes
The MacBook Air sells so well that Apple may push the line into a larger variety of sizes to stay ahead of influx of Windows-based ultra-portable notebooks now available. Here's what I think Apple should include to stay ahead of the competition.
First, in addition to faster processors and other internals, I really hope to see the larger 15″ display. I love my 13″ MacBook Air and my 15″ MacBook Pro. If I could, I would replace both with a new 15″ MacBook Pro/Air that has the same form factor of the MacBook Air, but powered by a beautiful larger screen.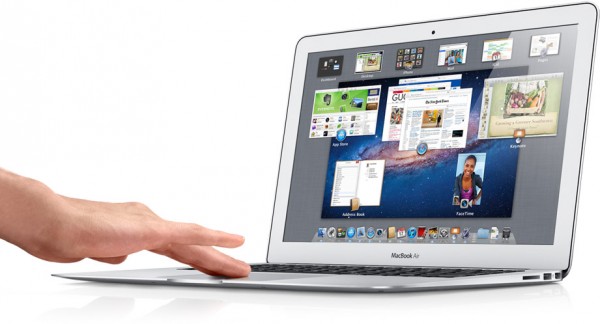 Second, I'd love to see a 1080p resolution with a matte finish as an option on a 15″ model. The 1440×900 resolution of the 13″ MacBook Air gives me decent screen real estate for working with text, but higher resolution with crisper text would be awesome. Also, I hate glossy displays. The glossy Apple displays are better than most, but a matte display would not reflect sunlight when I sit near the window at my favorite WiFi hotspot.
Third, I'd rather have a slightly thicker and heavier computer with longer battery life, along the lines of the iPad's 10-11 hours. If I could go 8-10 hours without ever worrying about plugging in, the MacBook Air would be even more ultra-portable than it is now. I can get about 5 hours now, but sometimes I need an hour or two more to get though a full day of mobile computing.
Fourth, Apple stepped backward replacing the NVIDIA GeForce 320M video chip in my 2010 MacBook Air with Intel integrated graphics in the 2011 models released last summer. That surprised me. I hope the newer models give us discrete graphics.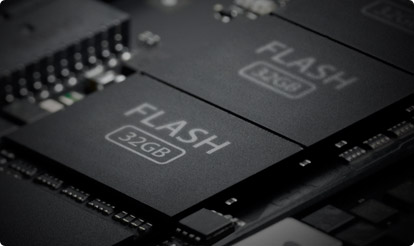 Finally, I want a larger capacity SSD that doesn't cost more than the rest of the computer combined. We hoped that the SSD and success of the MacBook Air would bring SSD prices down, but that hasn't really happened. If Apple and other best-selling manufacturers would put pressure on OEMs by telling them they will shift to SSD away from optical hard drives, maybe prices would start to come down.
Source: Digitimes via AppleInsider
Advertisement