WaterField Designs is now taking orders for a new case designed just for the new 11″ MacBook Air. The MacBook Air Wallet is made of a high quality nylon material and comes in six different colors. It is almost identical, except for size, to the iPad Wallet Case we previously reviewed.
The zippered wallet will hold the computer along with many accessories. There are three internal pockets with padding to keep from scratching the computer. They will hold the accessories away from the computer inside the case.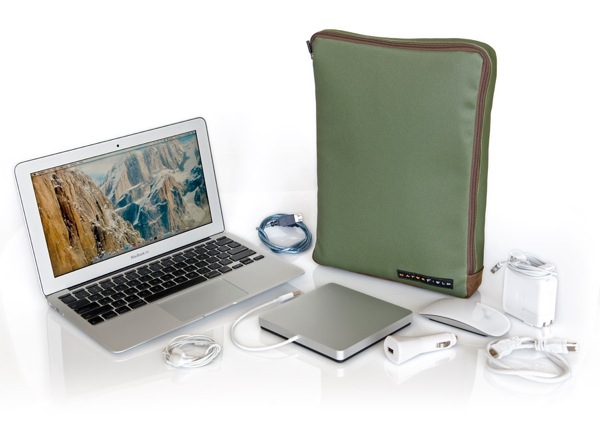 Our experience with WaterField Designs cases has always been very good. They are sturdy and reliable while looking nice. They are a little more pricey than a typical office store case, but we think they are worth the extra cost. They have a quality feel and look to them.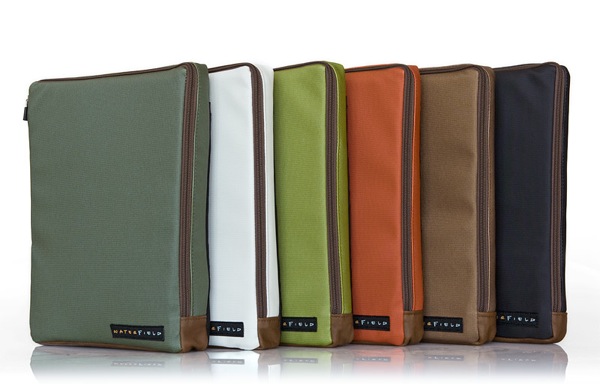 Below is our review video of the almost identical iPad Wallet Case.
The case is $89.99 and can be pre-ordered now for deliver later in February. Add a set of D-rings to use with your own shoulder strap for $5 or with one of their shoulder straps. A basic strap adds $9 extra and a suspension strap with cushioning is $19 extra.
Advertisement