The Mac App Store that is set to launch in January, but rumored to come as early as next week, is beginning to get it's own set of restrictions. We first learned that the Mac App Store wouldn't allow beta software and now 9to5Mac is reporting that the Mac App Store will also be lacking two iOS App store features many were hoping to see — Game Center and In App Purchases.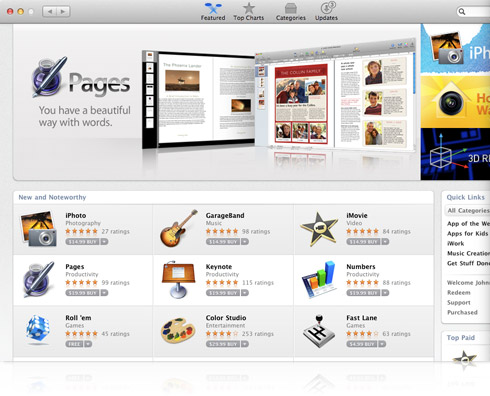 The lack of Game Center Support in the Mac App Store is disappointing to users who were hoping to take advantage of an influx of fun games to play against friends as easily as they do on the iPhone and iPad. It also means that you won't have leaderboards and other social gaming features built in.
Also missing will be in-App purchases that allow iOS developers to create a free or cheap app and then sell additional content such as features, subscriptions or new levels without the need to sell a brand new app.
Both of these limitations are disappointing, but in line with the move by Apple to launch with a simple app store experience. We hope that, like the iOS app Store, the Mac App Store will gain new features over time.
Advertisement