On December 2 Apple posted a few tips for developers who wish for their Apps to be listed in the upcoming Apple Mac App Store. One of those guidelines regarded the submission of "… demos, trials, or betas…". With a big exclamation point, literally, Apple said, "NO!"

The copy of the notice reads:
"Your website is the best place to provide demos, trial versions, or betas of your software for customers to explore. The apps you submit to be reviewed for the Mac App Store should be fully functional, retail versions of your apps."

Other suggestions included the following:
Put files where they belong – application folders in the applications folder, no databases in the user's documents folder, etc.
Design of interface controls should be consistent with Apple's built-in controls, like the close and minimize/maximize buttons
The Apple Mac App Store is going to be released some time next year. It will be similar to the iOS App Store in that it will be a curated listing of apps for the Mac OS X operating system. Apps must meet Apple's guidelines in order to be listed. Their desire is publicly to help new users find useful applications. Cynics also think Apple sees the App Store model as a money grab since they will take a percentage of the app sales price.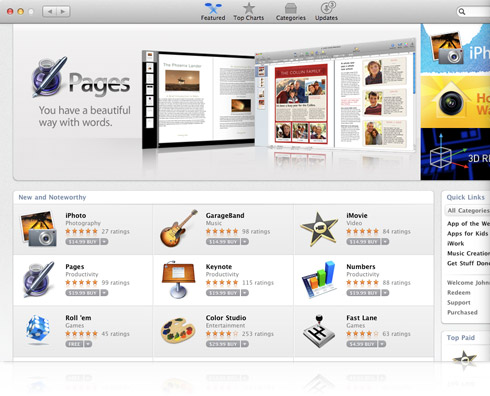 This is a positive development as it will help app makers get discovered, if they meet the standards of Apple. Also it will help users find apps. One of the most positive thing about the iOS environment is the App Store. The benefit for Mac OS X users is that the App Store won't be the only source for applications, for now. Unless a user jailbreaks his iOS device, he or she cannot get apps any other way than the App Store. So long as Apple keeps that opening, this is positive development for users. It will keep junk out of the Mac App Store, hopefully.
Source: Macgasm
Advertisement