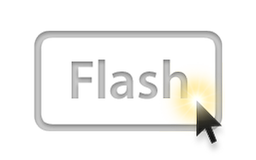 With the latest testing on the MacBook Air showing that simply having Flash installed when surfing the web can cut your battery life by 33% — just by serving the ads that appear on many webpages.
If you are going to be mobile and want to extend the battery life of your notebook you may want to disable Flash, but thankfully you don't need to un-install it to achieve the same benefits by using a Flash Blocking plugin for Chrome, Safari, Firefox and Internet Explorer.
Flash Blocking Plugins for Popular Broswers:
These plugins allow you to toggle between Flash and no Flash in, well, a flash.
Advertisement