If you need to make a large number of corrections or replacements in a document Find and Replace is the easiest way to fix your document without spending a half an hour manually making changes.
Finding Find and Replace in W0rd 2010 can be challenging for users who are used to the easy to find replace feature from Word 2007 and earlier versions, but the good news is that once you know where to look the feature is just as easy to find.
To start a find and replace in Word 2010 open up your word document and press Ctrl+F. This opens up the find dialog on the left side of the page as shown below.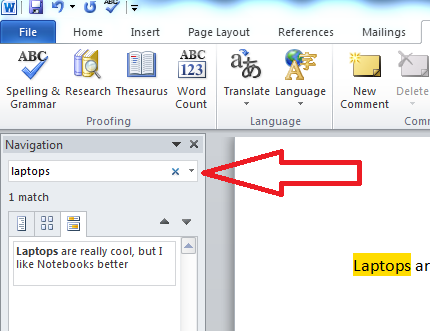 Here you can now search for the items you want to find, but if you want to replace a word or a symbol you need to click the little arrow to the right of the search box as shown below.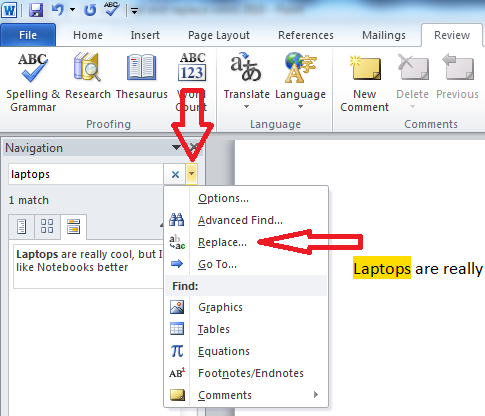 After you click on the Replace selection you'll receive a dialog box that allows you to replace individually or to replace all.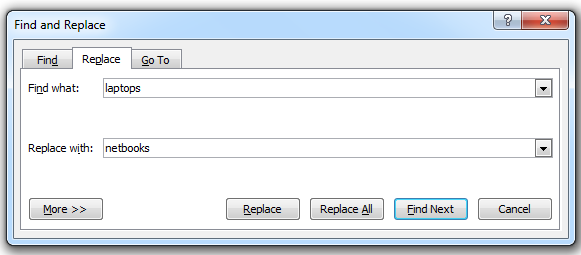 You can use Find and Replace to perform many functions and by choosing More>> you'll be able to match case, insert special characters and even format your document in seconds.
Advertisement