If you're sick of typing away on your bland notebook keyboard; but aren't ready to take your keys off and paint them then you need to check out these cool keyboard stickers from Etsy seller OpenAndClose. For just $15 you can transform your run of the mill MacBook keyboard into a Lego covered key-scape or a rainbow of creativity.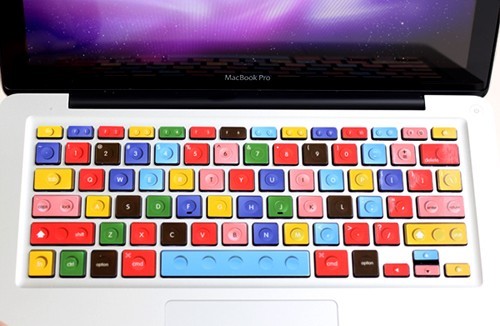 OpenAndClose, who also offers Macbook pro and iPad skins, sells several variations of the keyboard stickers including;
Lego
Rainbow
Candy
Photoshop
Children's Kingdom
Wall-Brick
Cute Style
Canvas
The keyboard stickers are made of Avery MPI, an easy to remove and clean material according to the shop seller so after the initial excitement wears off you can go back to the pleasure of a backlit keyboard!
Advertisement