MultiClutch is a sweet little application that helps make better use of your multi-touch MacBook touchpad by adding gestures to any application.
MultiClutch is a free download, but donations to help support the developers' mac habits are welcome.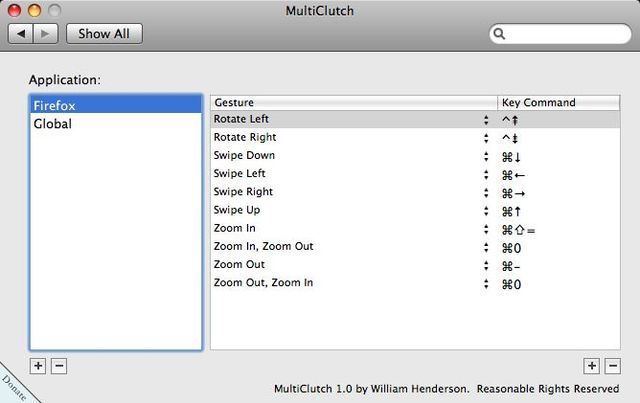 You can configure gestures to your liking in applications like Firefox that are gesture-less.
MultiClutch allows you to assign custom keyboard shortcuts in a given app to a given gesture. Want swipes to change tabs in Safari? Done. The same in iChat? Done. Want zoom-in to open emails in Mail, zoom-out to close windows in every app, and a swipe down to bring up Quicksilver? Done done done.
via jkOnTheRun
Advertisement