Looking for a cheap MacBook? One of the best places to get deals on Apple laptops is, surprisingly, from Apple themselves. Here's what you need to know about Apple's refurbished program.
While Apple might be known for some of the best designed products in tech, they're also known for carrying a hefty price premium. To make matters worse, sales on Apple products are nearly nonexistent. You'll see fifty bucks off here and there, especially when there's a new model coming out, but it's hard to do any better.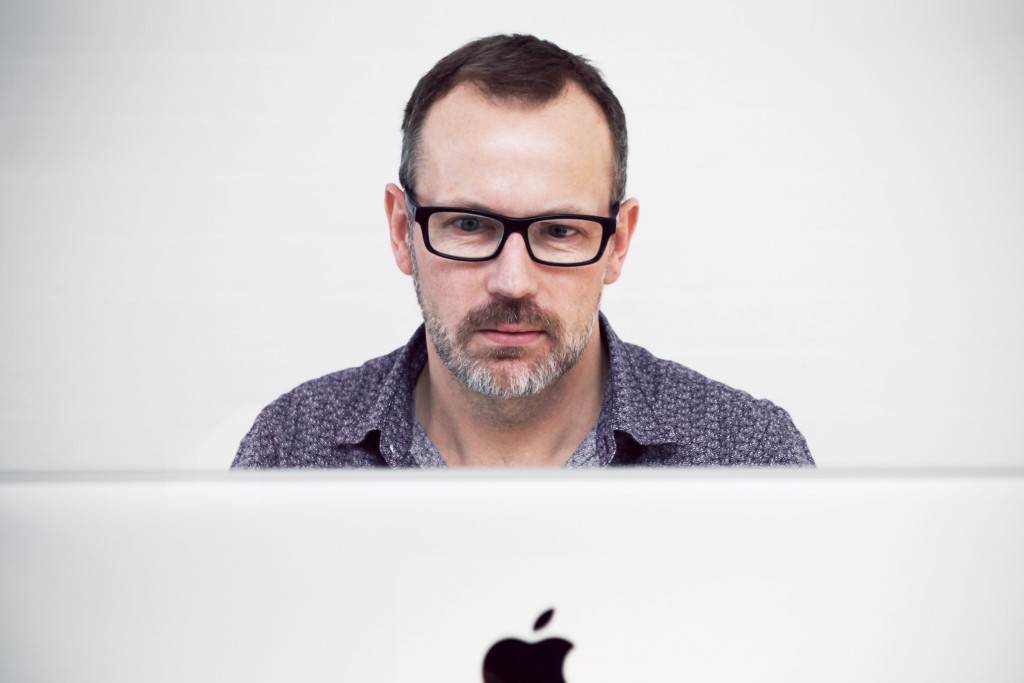 So what's a person to do? Aside from trolling the flyers for fifty bucks off of a MacBook around Black Friday, buyers have turned to sites like eBay and Craigslist in an attempt to score a good deal – but buying used carries its own risks, like getting scammed, dealing with invisible problems, and paying for out-of-warranty MacBook repairs.
There is another option – and this one offers both good discounts and a guaranteed warranty: Apple's officially refurbished products.
What is a refurbished Mac?
When a product gets returned to Apple, or swapped out at a Genius Bar instead of being repaired, these products can't be sold as new, even if they haven't really been used. Instead, they go through a process to become Apple Certified Refurbished Products.
A returned product may not have anything wrong with it, and goes through the refurbishment process without much effort, aside from testing. A product that is repaired has any relevant parts replaced as part of its refurbishing. Next, the MacBook, desktop, or mobile device (iPads and iPods will also show up on Apple's refurbished store, but iPhones are kept separate) undergoes a pretty strict cleaning process.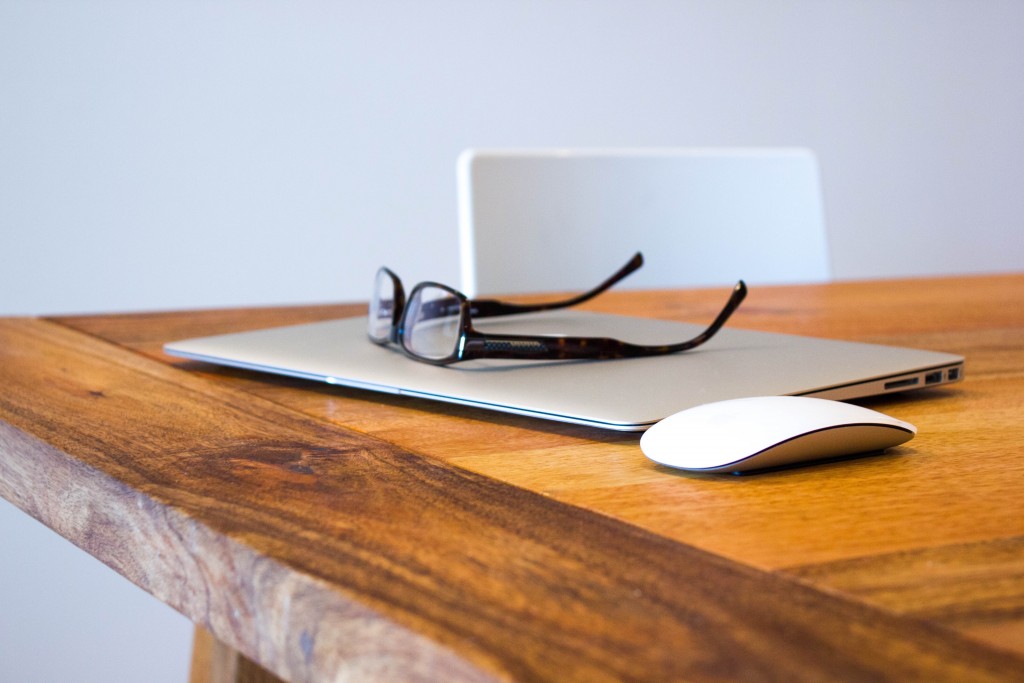 Refurbished products are repackaged – usually not original packaging; Apple spends a penny on those fancy white boxes, so refurbs get sturdy, plain cardboard most of the time. These products do get all new cables and manuals, though. They also usually come with whatever version of OS X (or iOS) was current when the device was originally manufactured. That means that you'll probably want to check for software updates, first thing.
Finally, refurbished MacBooks are given completely new part numbers (for any replaced or repaired parts) as well as new serial numbers that identify them as refurbished products.
Where do you buy a refurbished Mac laptop?
By and large, there's only a single place you should be buying refurbished Mac laptops and iMacs: that's from Apple themselves. Like a custom order, you won't be able to walk into an Apple retail store and pick up one of these boxes; instead, they're kept at Apple's warehouses. You'll need to order them from Apple.com's special refurbished section.
To get there, go to Apple.com and scroll down to the bottom of the page. You'll see a listing for Refurbished; click on that, and you'll be taken to Apple's refurbished section. Once inside of the section, you'll see there are discrete areas for refurbished Macs, refurbished iOS devices – you get the idea.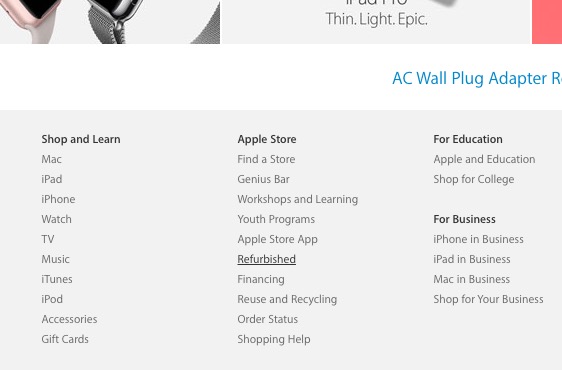 If you see a setup at a price you like, you should go ahead and buy it: once something is bought out from the refurb store, you might not see it again.
One thing to watch out for is the selling of refurbished MacBooks and other Apple products by retailers other than Apple. There is little stopping companies from getting their hands on used Macs, fixing them (or not), and selling them as refurbished Mac laptops. While you might save some cash, you probably won't get the same quality (most refurbished MacBooks have new cases, etc) – and more importantly, you won't get anything like an official Apple warranty.
New MacBook vs Refurbished MacBook: what's the difference?
The best part of buying a refurbished MacBook? It's nearly indistinguishable from buying a new Apple product. We mentioned earlier that buying a refurbished Mac laptop gets you a different box from when you buy one new at the store, but that's about the only difference.
When you buy a refurb Mac, you'll find that any case damage or scratches have been removed, so you don't need to worry about dead pixels or a beaten up MacBook – no one will be able to tell that this is a refurbished product.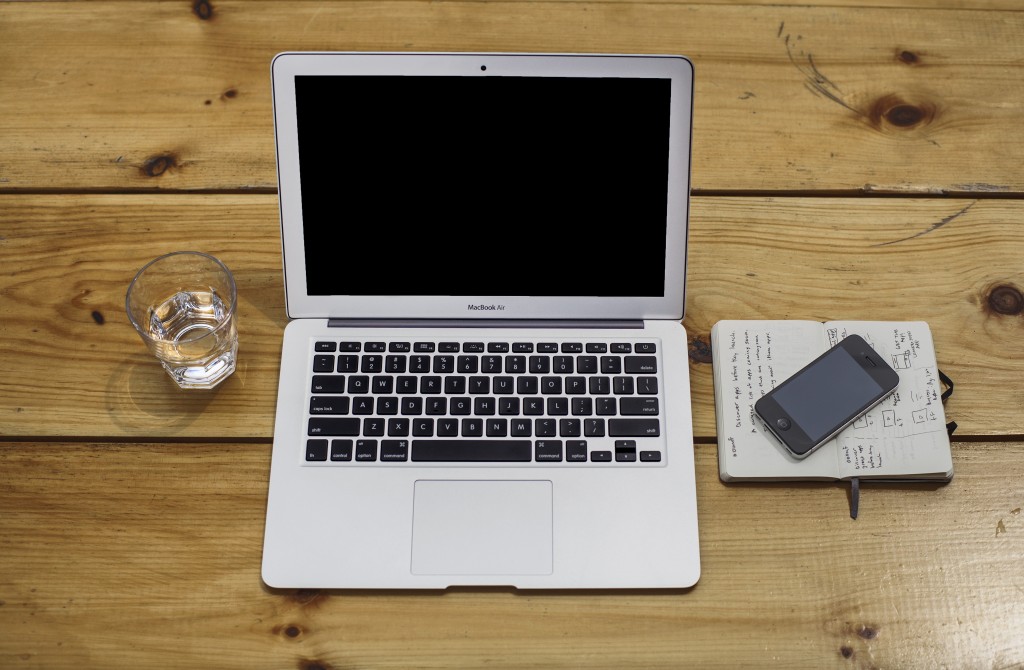 More importantly, however, is that Apple treats your refurbished product as new, as well. That means that you get a standard Apple warranty for a full year – if you buy a refurbished Mac and find a problem with it later, you have 14 days to return it and get your money back, or a full year to get it repaired at the Genius Bar free of charge.
Additionally, you can buy Apple's extended warranty program, known as AppleCare, for any refurbished Mac. It extends your standard one-year warranty out to a full three years..
When is the best time to buy a refurbished Mac?
Honestly, it's whenever your product is available. If you're in the market for a new (or newly refurbished) Mac, start checking the refurbished site to see what's available. Unfortunately Apple doesn't post any kind of notice when the refurbished section gets new stock, so it's just a matter of checking every day or so and seeing if there's a product you want to buy.
Typically, new products take a few months to work their way through the system and end up in the refurbs store, so if you're looking for the latest and greatest, you might be waiting a while; Apple seems to save up refurbished models until they have a steady supply before they're made available as refurbs.
Are Apple refurbished laptops worth buying?
This is an easy question, as the answer is, simply put, yes. They provide access to Apple laptops and other mobile products at cheaper prices (often by hundreds of dollars), and the experience is 100% identical to buying a new MacBook: you get a flawless product and an as-new warranty. Over the years, I've bought an iPad, an iPod touch, a MacBook, and a Mac Mini from the refurb store, both for personal use and as gifts, and every product has been like new.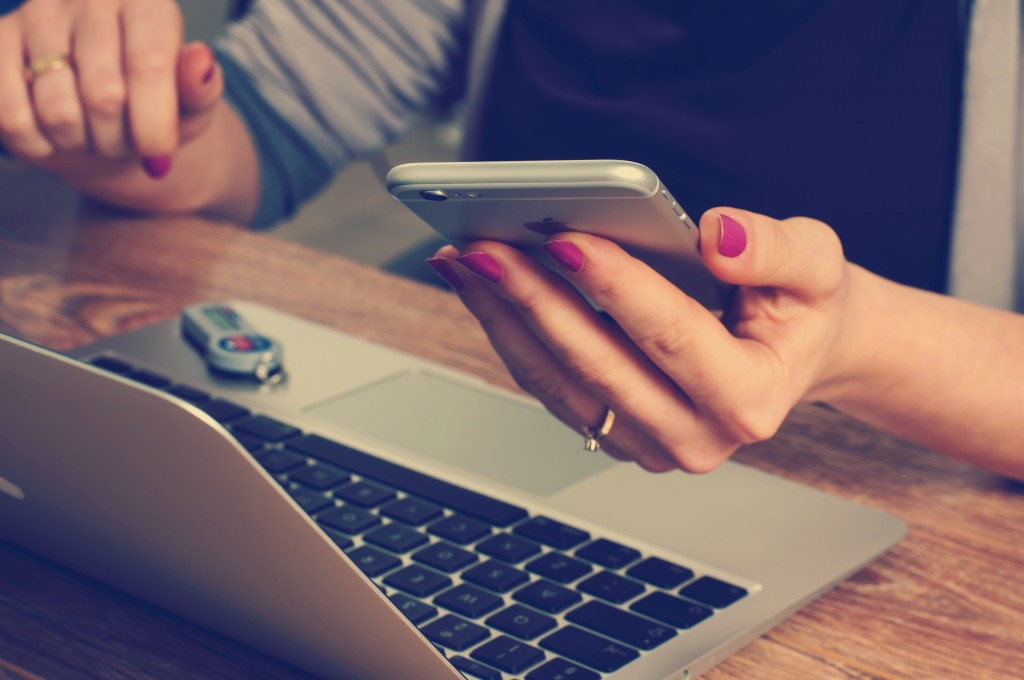 Having said that, new products can take months to appear, so if you're after a feature in a brand new product, you might not be able to get it in a refurbished model. Additionally, Apple will sell older models – like those introduced in 2013 – in the refurb store, and the prices won't change over time. So if you head into the refurbished section, be sure to look for when the product was first introduced.
Finally, while the refurbished prices are nice, sometimes they won't be more than you'll get from one of the rare sales – so if you're qualified to order a product with Apple's education discount, for example, that might be a better way to go (especially since you can score a free pair of headphones or a gift card, if you buy in the back-to-school promotion). For everyone else, however, the Apple refurbished store is a great way to find a cheap MacBook deal.
Advertisement