The iChair is a humorously named protective iPad or iPhone case with a kickstand that acts like a chair for your iOS device. These kickstands allow you to easily use your iOS device for viewing video, pictures, showing off presentations to another person or two or making video chat calls. The iChair is compatible with the iPad, iPod Touch, and iPhone 4 and 3GS.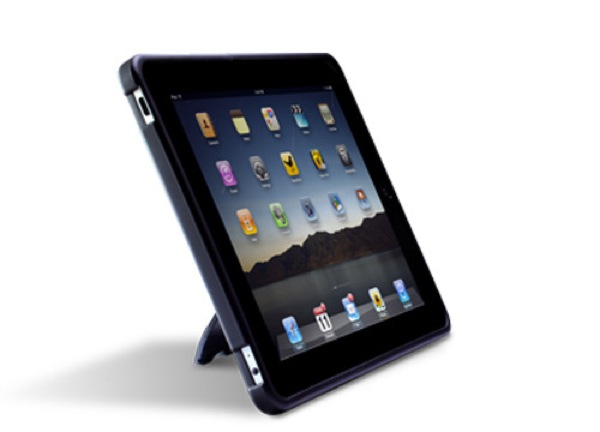 The cases are made of a rubber coated matte finish with a pull out stand on the back that swivels around so it can be used in either portrait or landscape mode. For the iPad there is an inner lining made of microfiber so that it does not scratch the outside of the iPad. The iPad kickstand is actually a pair of stands, one for holding the iPad up at high angles and a smaller one that holds it up at lower angles.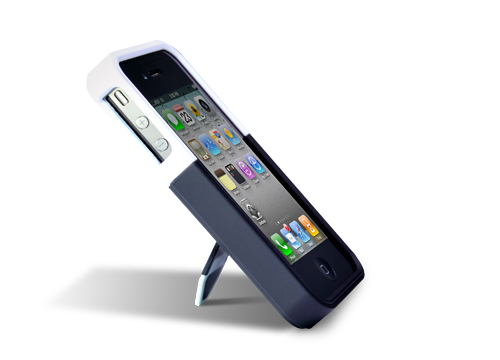 The iChair case is black and comes apart into two pieces so that the iOS device can slide into the bottom half of the case. The top half is either black or white (as seen above). There is also blue slide on accent. You also get a free screen protector and cleaning cloth with it. A squeegee board is thrown in to help install the screen protector.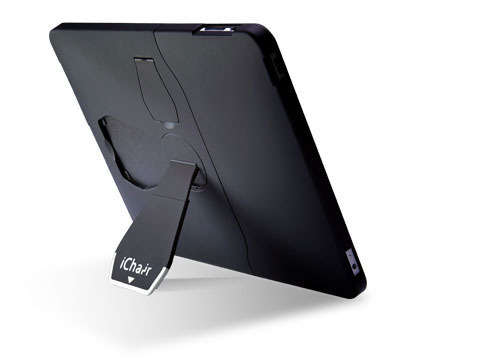 The lower angle kickstand is designed to allow the user to use their iPad for comfortable typing.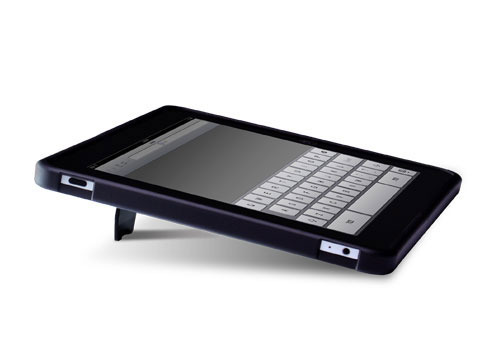 On the iPhone case there is both a front and rear protector so that both the front display and the glass back are protected from scratches. Below is an unboxing and demo video from the company of the iPad case.
These are available at goiChair.com with the iPad case priced at $49, the iPhone 4/3GS and iPod Touch cases are all $34. Each case comes with free standard shipping in the US.
Advertisement