iSkin has come out with a special keyboard protector just for the newest MacBook Air models. The iSkin ProTouch Keyboard Protector is made of silicone and lays over the keyboard to keep debris and other junk off the keyboard and out of the tiny crevices between the keys.
The skin is thin enough that the display will still lay down on top of the keyboard and close snugly. iSkin says it will also dampen sound so that clackety-clack typing sound will not bother those working nearby. The protector has something called Microban that promises to inhibit the growth of bacteria that causes illness. We previously tested and recommended a similar product for the iPad as part of our 2010 holiday gift guides.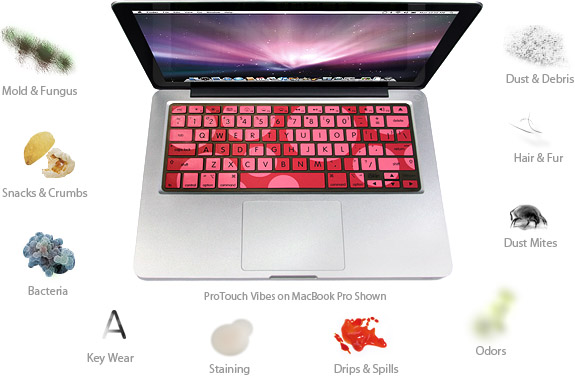 There are three versions. The ProTouch Classic protects with only a minimal amount of coverage. This is small for touch typists and has no frills. The ProTouch FX adds some style with a "high contrast key caps, true LED backlight compatibility, and glow-in-the-dark properties." The ProTouch Vibe adds larger letters and keyboard shortcuts imprinted on the keys. All three are compatible with not only the MacBook Air but the regular MacBook and the Pro models. There are also models for desktop keyboards.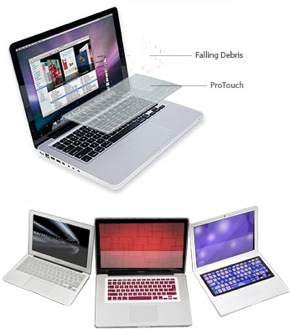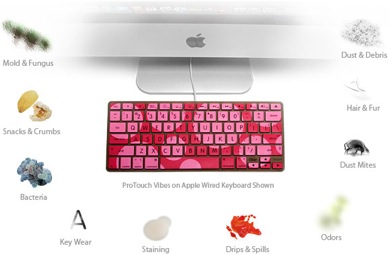 Advertisement