Scosche, maker of automobile accessories for electronics, has a unique Bluetooth hands free solution for your mobile phone that pairs with your phone but plugs into the MP3/AUX jack and thus sends the audio of your phone conversation through the vehicle's stereo speakers instead of a small device attached to the visor or some other location. The benefit is better sound — and the ability to stream your music over Bluetooth to the car stereo.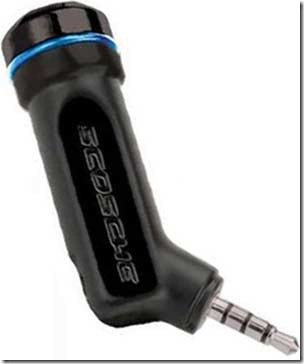 The Scosche motorMOUTH II will install simply by plugging into the jack in your vehicle's dash, or if you car is like many and the jack is in a hidden location, it has a mounting system that will hold the device on the dash and then connect to the jack via a patch cable.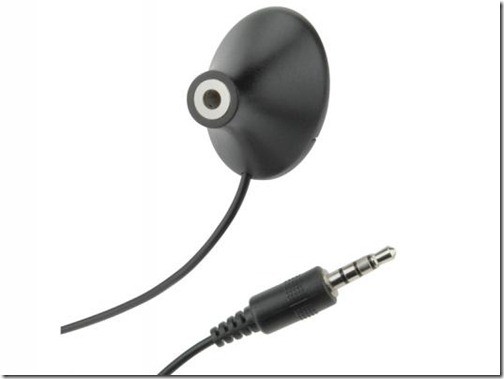 When receiving a call, the user can answer by pressing the answer button on the phone itself or by pushing the button on the device. It has a compact design that just looks like a microphone. The device can be permanently installed or mount temporarily.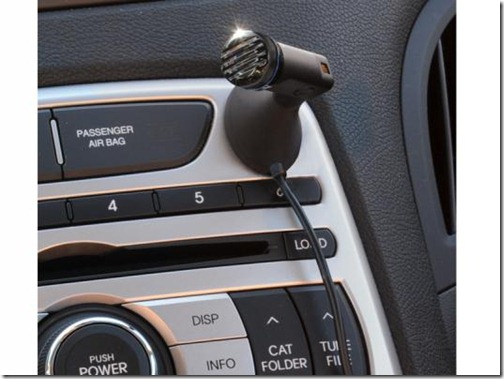 If the user is already using the input jack for some other device, like an MP3 player, then the included Y-adapter will allow both the MP3 player and the motorMOUTH II to be connected simultaneously.
The motorMOUTH II comes with a USB cable for charging the device with the included car charger with USB input. It has DSP noise cancellation and supports both HFP (for hands free features) and A2DP (the audio distribution profile which encodes audio into a bluetooth format).
For more information, check out the press release at Scosche. The device is $79.99 and available either directly from Scosche or at Fry's Electronics.
Advertisement