ASUS CEO Jerry Shen recently shed some light on the company's plans for upcoming Eee Pad tablets. The tablets will range from 8 inches to 12 inches and will be priced between $399 and $1000.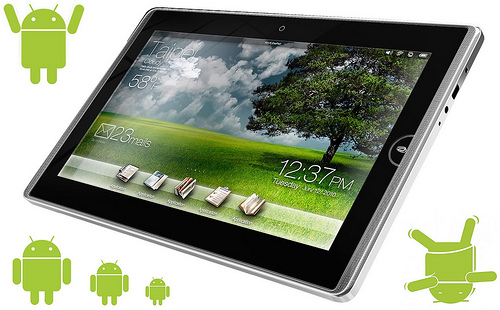 Asus plans on releasing multiple, low-end tablet models. These tablets will range from 8-10 inches and will start at just $399. These tablets will feature Google Android, though what version they will run has not been disclosed.
The higher-end Asus atablet will feature a 12-inch display, an Intel Core 2 Duo processor, a docking station that turns the tablet into a laptop, and Windows 7 Home Premium. However, the tablet will be priced at $1,000, nearly double that of the Apple iPad. Jerry Shen had this to say on the high price of the company's flagship tablet:
"If you want to compete with the iPad, you have to do more than just be less expensive," said Jerry Shen of Asus, "You have to offer more features. We want to spend more time perfecting the [Eee Pad] before we launch. We're looking more at Q1 to launch the devices."
In addition to the low-end and high-end tablets, Asus has plans for a mid-range tablet as well. The mid-range tablet will feature a 10-inch display, Windows 7 Compact Embedded, and will be powered by an ARM processor. This tablet will run anywhere from $399 to $499.
Advertisement