Keen to muscle in on the huge market for business notebooks running Microsoft's Windows 10 operating system, Asus has a new ultrabook with the latest ports to show off at the Consumer Electronics Show in Las Vegas, Nevada. Named the Asus AsusPro B9440, the new notebook also packs a new processor and a few other tricks. The company is even calling it the "lightest 14-inch business notebook" ever.
The $999 AsusPro B9440 was revealed among a few other new products from Asus at CES 2017. The company is at the show all week teasing new appliances that feature Amazon's Alexa, desktops with the latest processors, and Republic desktops made specifically for gamers. The AsusPro B9440 was made for businesses that want their employees to have as much screen real-estate as possible, but don't feel the need to compromise portability.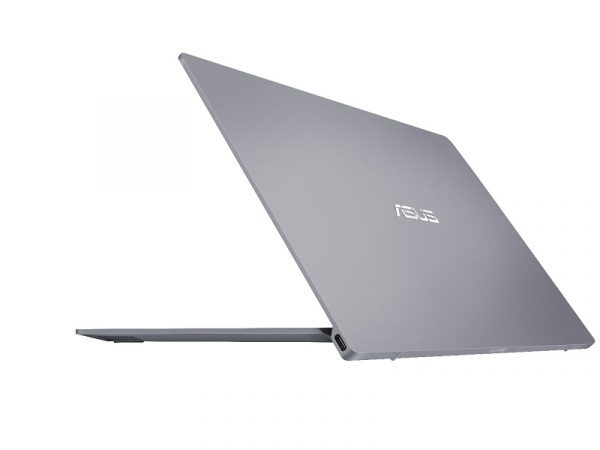 This notebook weighs just 2 pounds, which is amazing considering all the things that are inside. The company insists that the AsusPro B9440 doesn't take up any more space on a desk or in a bag than a typical 13-inch notebook.
Even though it's compact, Asus has managed to cram all the essentials that business users need inside. The 14-inch display that dominates the notebook has a 1080p resolution and uses FHD technology. As all PC makers are starting to do, Asus has packed in Intel's new 7th Generation Core i5 and Core i7 processors. Options also include a solid-state drive that can hold up to 512GB of files. As for memory, business users will have the option of 8GB of 16GB. This device can last 10 hours between charges.
Asus says that it got the weight of the AsusPro B9440 down by using magnesium alloy for its body. The company maintains that this material will hold up to any abuse that users would throw at any other computer on a daily basis. It's been tested to military standards. It's also worth noting that Asus managed to keep the machine slim by using USB Type-C for its connectivity.
The AsusPro B9440 won't arrive on store shelves until this coming May.
Advertisement