Asus quietly introduced the B23E, a new small business notebook for the corporate user who needs a portable notebook with an anti-glare screen and up to an Intel Core i7 processor.
The Asus B23E is part of the B series of business notebooks from Asus which are built from magnesium alloy. This allows the notebook to stay strong and light. Unlike some notebooks, this magnesium alloy buildincludes the keyboard tray, which should improve the typing experience.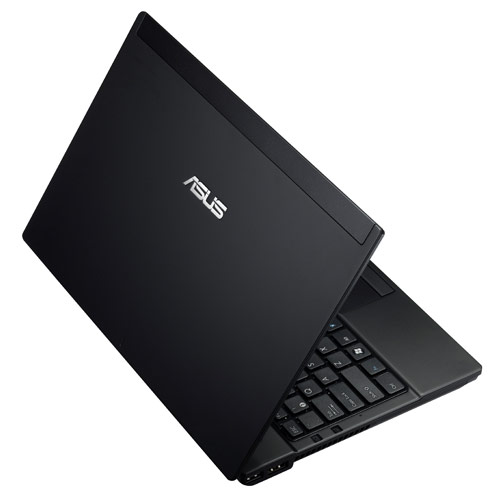 The B23E also has reinforced metal display hinges, a shock protected hard drive and a spill proof keyboard. You can see a collection of durability tests performed by Asus on the B23E product page.
The Asus B23E comes with a collection of configuration options including an INtel Core i3 up to a Core 7 processor, up to 8GB RAM, up to a 750GB 7200 RPM hard drive and the full complement of ports. There is one USB 2.0 port and one USB 3.0 port. There is no optical drive on this notebook, but that is to be expected for a small device like this. The 12.5 inch display is anti-glare, which is great for outdoors, and sports a 1366 x 768 resolution, which is decent for a screen of this size.
Asus provides the following video to show the build of the Asus B series notebooks.
The Asus B23E has a collection of business friendly security features like a fingerprint reader and optional TPM for added security. The 2MP webcam has a hardware on/off switch for users who want a physical camera control.
One lowpoint is the 3-cell battery that won't do much to keep you going all day, but this notebook has Asus Xpress Charge to charge the battery to 90% in 90 minutes.
You can find the Intel Core i7 powered Asus B32E on Amazon for $1,000, and you should be able to find lower priced models up for sale soon.
Via PCWorld
Advertisement