ASUS has announced a new netbook in the Eee series of netbooks with a Broadcom Crystal HD Accelerator that makes watching HD content on the go enjoyable. The new ASUS Eee PC 1005PR makes use of the new Intel Atom N450 processor and includes the new "hybrid storage" model that ASUS has been pushing to combine 250GB of local storage with 500GB of online "ASUS WebStorage" for a total of 750GB of storage space.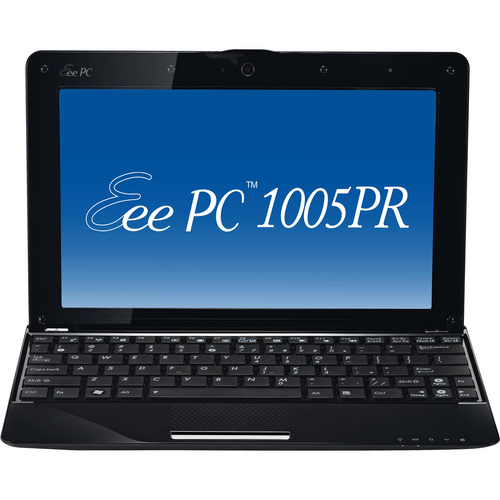 Thanks to the Broadcom Crystal HD accelerator card, this netbook avoids many of the issues that occur when trying to playback HD content on a netbook such as lag, stuttering and other issues. The HD accelerator chip allows the computer to offload this heavy lifting to it and provide a smoother more enjoyable viewing experience as shown in the video demonstration below.
The ASUS Eee PC 1005PR includes a 10.1″ screen with a 1366 x 768 resolution which is my new must have resolution for netbooks as it allows for much more usable space when working on documents or browsing the web. The Eee PC 1005PR also makes use of a chiclet style keyboard for an improved typing experience.  The ASUS Eee PC 1005PR is already available for Pre-order at Amazon.com for $399.
You can see the rest of the technical specs of the ASUS Eee PC 1005PR below.
Intel Atom N450  (1.66GHz)
INTEL UMA Graphics with Broadcom Crystal HD Accelerator
1 GB of RAM (Expandable to 2GB)
802.11 b/g/n
.3 MP webcam
Bluetooth
Windows 7 Starter
a claimed battery life of up to 11 hours
Additional ASUS Eee PC 1005PR images:
Advertisement